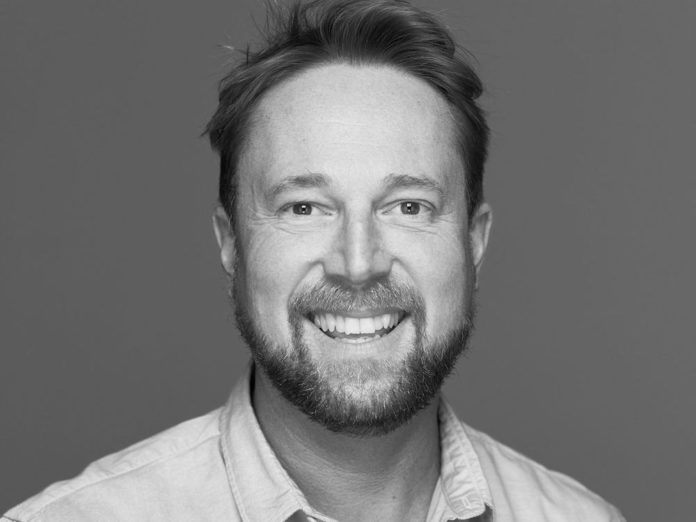 Rainbow Pride Auckland's Chair Matt Bagshaw spills the beans on next year's big event and what 2020's rollercoaster has taught them.
I hear you are ready to announce the date of next year's parade – when am I marking on the calendar?
You can mark in full rainbow colours Saturday 20 February.
And we're still talking Ponsonby, right?
Ponsonby Road was such an excellent backdrop to this year's parade that we're planning to be heading back that way in 2021
How much growth are you expecting from this year?
It's going to be bigger, but still different. In all honesty, with everything going on it's hard to predict exactly what it's going to look like but we can promise it will be fun, full of life and showcasing the whole rainbow. We're also expanding our efforts outside putting on the parade, taking the success of our partnership with Viaduct and partnering with more local businesses to put on community events. The next one we have planned is Drag Me To Dinner – an RPA and Caluzzi partnership event in celebration of International Drag Day. It'll be great queens, great food and for a great cause. All proceeds are being used to help fund next year's parade.
Do you have a theme planned and what can you tell us about that?
Right now we're throwing around a lot of ideas. There's a lot happening in the world right now and we want to land on something that is meaningful for the community. One thing is for sure, 2020 brought the communities of the world closer and this is something we hope to leverage and maintain momentum, in support of anyone that feels isolated or excluded. We've just had five new faces join the Advisory Panel and we're excited to hear their views from the community.
What did you learn from your first year?
People want a parade. It's true. With 10,000 people flooding to Ponsonby to watch the parade it's clear this is something people want, and we're more than happy to keep providing. We learnt that even without fancy floats or big vehicles – a parade is a parade for its soul and we'll keep delivering events with soul and more.
Dates wise a lot of community members were concerned when you announced 2020's parade was going to clash with Mardi Gras – how much do you think that affected your numbers and the mix of people who attended the 2020 Ponsonby Parade?
There's no doubt the clash with Mardi Gras had an impact on the numbers, but it was still a great turnout. Dates for next year's Sydney Mardi Gras have yet to be announced, but we're putting a stake in the sand and making our mark. This year's numbers are proof that clash or not, there are still people who want to be a part of this event.
Overall are you happy with the success of the events (parade included) that RPA put on in your first year?
It was a difficult start, emotions ran high, the community was divided and there was a lot of dissent. We held our own in terms of respect for all voices and as a group of volunteers, we are immensely proud at what we achieved – at what sometimes felt against all odds. We're more than happy. Starting from nothing and delivering a range of events, not to mention bringing a parade back to Auckland was an incredible start out the gate. Now it's on to next year and building to make something even better.
For more info on Rainbow Pride Auckland follow @rainbowprideAKL on social media.