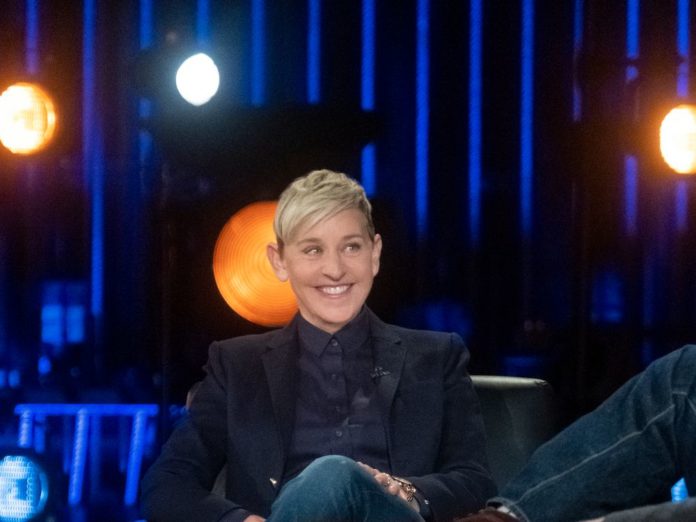 The comedian reportedly told executives she "can't go on" as staff reject her "phony" apology.
Ellen DeGeneres is on the verge of ending her iconic self-titled show after coming under fire for bullying behaviour.
The Daily Mail reports that DeGeneres has told executives at Warner Bros that the only way for her to recover her reputation is to abandon Ellen which has run since 2003.
"She feels she can't go on and the only way to recover her personal brand from this is to shut down the show," a source told the Daily Mail.
DeGeneres was forced to issue an apology this week after months of controversy involving accusations of bullying and the fostering of a toxic workplace culture on the set of her long-running talk show.
A BuzzFeed News report found one current and 10 former show employees made complaints about a range of issues including being sacked after taking medical or bereavement leave.
One employee said she left because of comments about her race which went unaddressed when she complained.
In a letter sent to staff, and subsequently made public, DeGeneres says what has occurred "the opposite" of what she intended for the show.
"Hey everybody – it's Ellen. On day one of our show, I told everyone in our first meeting that The Ellen DeGeneres Show would be a place of happiness – no one would ever raise their voice, and everyone would be treated with respect. Obviously, something changed, and I am disappointed to learn that this has not been the case. And for that, I am sorry. Anyone who knows me knows it's the opposite of what I believe and what I hoped for our show," the talk show host writes.
DeGeneres claims that she is only just now "learning that people who work with me and for me are speaking on my behalf and misrepresenting who I am and that has to stop".
However, the apology has been slammed by members of her staff who call it and DeGeneres a "phony."
"The truth is she knew what was going on, it's her show. The buck stops with her. She can blame every executive under the sun – but Ellen is ultimately the one to blame."
"Don't think for a minute anything she has said in that apology means anything. She created and then enabled this toxic culture to go on for so long," one staffer said.
Another staff member says that workers on her show were too scared to speak out. "If anyone had come to her or those three (executive producers) to complain, they would've been fired."