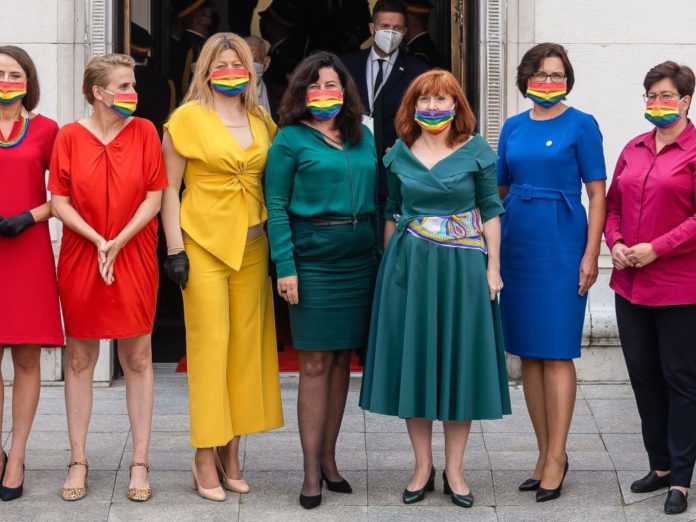 Poland's President has said his country's LGBT community 'are not people, it's an ideology.'
Polish opposition MPs formed a rainbow with their outfits at President Andrzej Duda's swearing-in.
The members of the Polish Parliament said they are taking a stand against the rhetoric from Mr Duda who ran a homophobic re-election campaign and were standing in solidarity with the country's LGBT+ community.
Duda was narrowly re-elected to the Presidency last month.
The incumbent President has been a strong proponent of 'LGBT free zones' and at one point during the election campaign said that lesbian, gay, bisexual and transgender (LGBT) people, 'are not people, it's an ideology.'
The President reiterated his pledge to keep 'family as the foundation stone of society … as our most precious good' at his swearing-in ceremony.
The swearing-in was marked by protests with 48 LGBT rights activists being arrested as they showed their opposition to President Duda's anti-gay rhetoric.
Duda's administration has often been in conflict with the European Union most notably on the issue of "LGBT free zones," with the EU saying they would refuse funding to Polish towns who declared themselves as such.
According to a study by ILGA-Europe, Poland ranks the lowest among EU countries for LGBT+ rights.