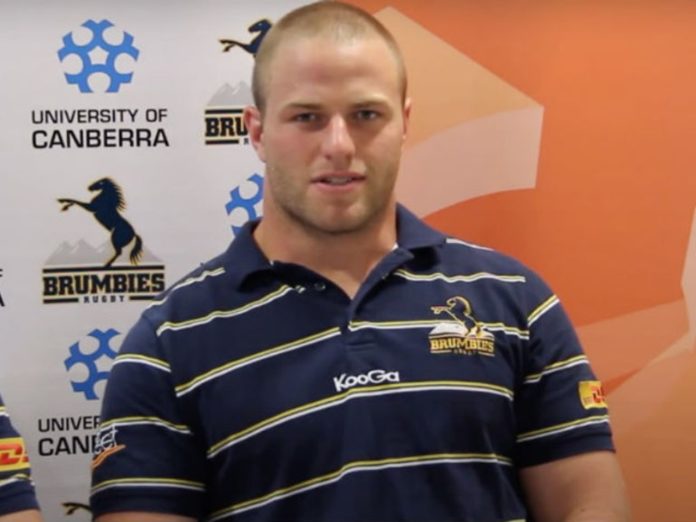 Dan Palmer says hiding his sexuality left him 'desperately sad' but was compelled to come out to friends and family after Israel Folau's homophobic outburst.
Dan Plamer has made history, becoming the very first Wallabies player (past or present) to come out as gay.
Writing for The Sydney Morning Herald, Palmer talks about bis personal anguish despite his many playing career highlights, which included 46 Super rugby appearances and a stint as a lock for Australia's national rugby team, the Wallabies.
Palmer becomes the highest-profile rugby union player to reveal he is gay, since former Welsh Captain Gareth Thomas came out in 2009, in what will be a major boost for young LGBT kids who play the game.
The former Wallaby said he struggled with mental health issues as a result of keeping his sexuality quiet, but knew the entire time he played professional rugby. "Although it wasn't the primary impetus for me doing this, the longer the Folau saga dragged on, the more I felt a responsibility to say something," he wrote.
"To me, what is more important than the damage he has caused rugby, is the deep impact he has undoubtedly had on kids who looked up to him, and who struggle every day with understanding their sexuality.
"He will never see the impact he has had on these young people, but if he could, I doubt he could live with himself. Thankfully, from my experience in rugby, views like Israel's are the exception, not the rule."
Palmer's announcement was praised by former teammates, including former Wallabies Captain David Pocock, who tweeted his support saying "Dan Palmer is one of the best men I got to know and play alongside in rugby. Incredibly hard working and an actual genius."
"I believe sport is at its best when it's challenging society to be more inclusive," Pocock said. "A good reminder of how much more work there is to do."
Current Wallabies captain Michael Hooper said: "I feel really happy for Dan. He's a great bloke, he's a great Wallaby … His words speak loud in the article."