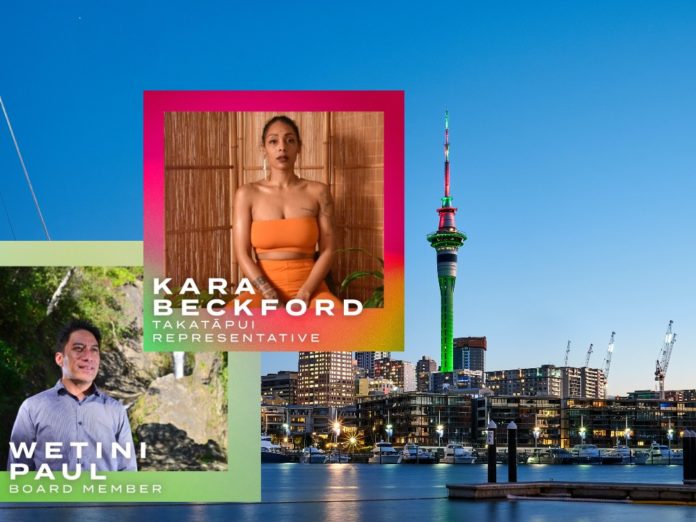 Auckland Pride has announced the addition of two new Takatāpui members to its board, with the aim of further developing kaupapa Takatāpui within the Festival and in the city of Tāmaki Makaurau.
The announcement of the two new Takatāpui Representatives follows the boards September call for applications to join the board.
"The board of Auckland Pride is delighted to welcome two new board members, Kara Beckford (Ngāti Whakaue) and Wetini Paul (Ngāti Awa, Tūwharetoa, Ngāti Pikiao, Ngai Tuhoe, Ngai te Rangi)," the board anounced in a statement.
Board co-chair Kaan Hiini (Te Arawa, Ngāpuhi) who sat on the appointing rōpu, says "The rōpu were overwhelmed with quality of the applications that came through, and at the close of both hui felt strongly that two of the applicants should be appointed to the board of Auckland Pride, a recommendation I was happy to take to the board."
"Kara and Wetini bring wisdom and mana to the leadership of Auckland Pride, and I'm excited to see how this tuakana-teina relationship will flourish over the coming months. By combining the deep knowledge and experience of Wetini, with the passion, energy and vision of Kara I know we can do some incredible mahi for our takatāpui whānau."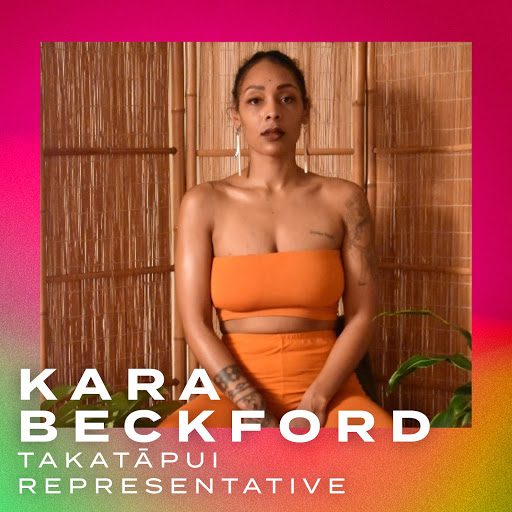 Speaking about her appointment Kara Beckford (she/her) says "I am honoured and excited to be appointed to the Takatāpui Māori seat on the Auckland Pride Board this term. Our community is intersectional, diverse, powerful, creative and every becoming and I wish to reflect this across my time on the Board. My goal is to represent and uphold mana takatāpui in heart, spirit, mind, and action and ensure that we are key voices within Auckland Pride. I want my energy in this space to also be for the advancement of my QTPOC siblings who, within and outside of our community, remain marginalised."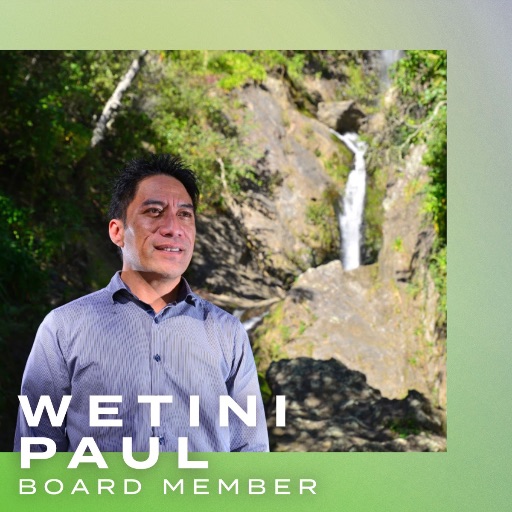 Wetini Paul (he/him) adds "I aim to ensure that Tika, Pono, Aroha and Manaakitanga are upheld whilst respecting the diversity within our Takatāpui whānau. Auckland Pride is in a great position to help inspire Takatāpui to reach their full potential. Therefore, I am committed to working cooperatively and in collaboration with others in the community who have objectives congruent to those of the Board. I am highly excited to support the Festival in this capacity through maintaining the highest standards of professionalism and integrity always."
Kara Beckford and Wetini Paul join two elected takatāpui board members, Kaan Hiini and Piripi Mackie (Ngāti Kahungunu, Ngāti Tūwharetoa, Ngāi Tahu & Ngā Rauru), resulting in takatāpui Māori now making up half of the Auckland Pride Festival Board.