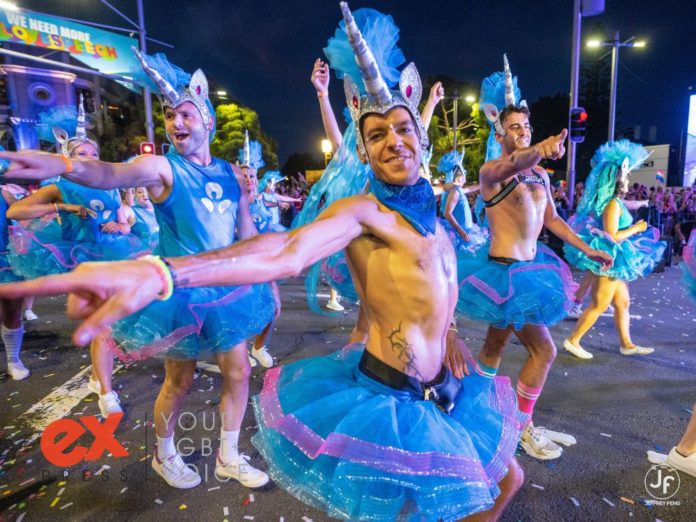 Already in decline, Oxford Street was hit hard by Covid-19 restrictions, now there are fears for Mardi Gras 2021.
Sydney's once iconic Oxford Street has been described by some locals as a "ghost town" with nightclubs closed indefinitely and pubs and bars placed under heavy restrictions.
Social distancing measures and a recent mini outbreak in cases of Covid-19 across Sydney mean there also now serious doubts over next year's Mardi Gras parade and party.
Oxford Street located on the edge of the city's CBD and running through Darlinghurst has long been a hotspot for LGBT nightlife.
Oxford Street was in trouble prior to the pandemic with years of lockout laws restricting patronage. Those laws were scrapped late last year, however, the arrival of Covid-19 has forced nightclubs to either close or dramatically overhaul their style of service.
The famous Stonewall Hotel has been reduced to table service only and has had severe restrictions placed on the number of patrons they are allowed inside. "Trying to create an atmosphere when people can't mingle, sing or dance is very challenging," said the hotel's marketing manager Glenn Hansen told the Sydney Morning Herald. "Until we have restrictions eased or a vaccine, a COVID-safe nightlife won't be the same."
Another gay club owner told the Sydney Morning Herald that Oxford Street looked like "a ghost town at night" during the pandemic but added that it was "already looking like that pre-COVID as a consequence of six years of lockout laws shifting the appeal to other areas of Sydney".
Harris Kospetas, chief executive of Universal Hotels, which owns the Oxford and Brighton hotels echoed those sentiments. "If you look at Oxford Street, in particular, something like 30 per cent of commercial spaces are for lease. This was apparent even before COVID,"
"The atmosphere is definitely depressed with famous venues such as Arq and Stonewall not able to trade to their strengths," Mr Kospetas said.
Mr Hansen is also worried that time was running out to plan a Mardi Gras festival next year, specifically in regard to the parade which runs through Oxford Street and the iconic closing party at Moore Park. "While COVID restrictions remain in place I can't see the Mardi Gras parade, party and large events going ahead as they normally would."
Sydney's Gay and Lesbian Mardi Gras say they are committed to ensuring a festival will still go ahead in "whatever circumstances we find ourselves" come February/March 2021, although there will likely be some restrictions still in place.
"Our community has faced many challenges throughout history. We are resilient. We have always found a way to celebrate, to express ourselves and have our voices heard. 2021 will be no different!" the Festival states.
Photo | Jeffrey Fend Photography.