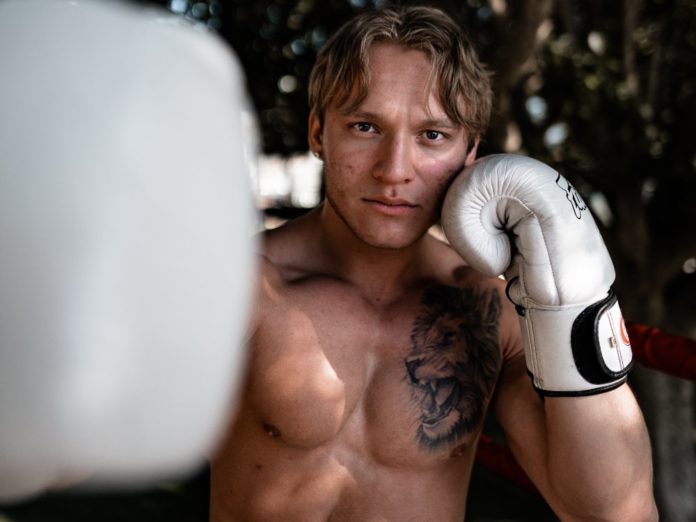 The inaugural World Gay Boxing Championships (WGBC for short) has begun its planning process to hold the event for the first in 2023 at Sydney, Australia.
UK-born Australian resident Martin Stark is the mastermind behind this first-ever in amateur boxing. While being hospitalized with Addison's disease last year, he learnt by doing his research that boxing was not part of the 2022 Gay Games. Due to this, he had decided to create his own LGBTQ+ inclusive amateur boxing championships that would coinciding with the city hosting Mardi Gras and World Pride.
Not only will this be the first of its kind in the world but he is hoping this can tackle homophobia, biphobia and transphobia that is in the sport and offer pathways for more trans boxers.
"I have some great friends in the trans boxing community who are offering me their advice. In developing the fight card engaging with the trans community is crucial to ensure the event is inclusive. As an organisation, we are seeking advice from sporting bodies and organisations to tailor the championships to include all competitors."
World wide there has only been a small number of fighters that were trans. Most notably Patricio Manuel who successfully turned pro in late 2018 as a boxer, David Morrison who fought for the first time post transitioning in 2019 as a pro boxer, world champion Go Hashimoto who transitioned after retiring from boxing.
New Zealand ourselves have only very few LGBTIQ+ boxers including the first-ever person to represent the LGBTIQ+ community in New Zealand to win a World Professional boxing title Geovana Peres; first-ever LGBTIQ+ New Zealand Born Professional Boxer Dianne Beazley, openly gay corporate boxer Ardon England and professional boxing judge Benjamin Watt who just recently celebrated his 100th professional boxing fight as a judge.
Martin Stark has been partnering up with Boxing Australia (the official amateur boxing body for Australia) to make this happen but he will be getting more help from other places too. "We are working closely with Boxing Australia, the local boxing community and peer LGBTQ+ sporting clubs and organisations. We have received tremendous support so far."
This sporting event will be open worldwide for all LGBTIQ+ to join and compete. It is good timing to have the event in 2023 as some experts believe that the world won't go back to the way it was till that time. But if need be Martin Stark is willing to push the event out to another year.