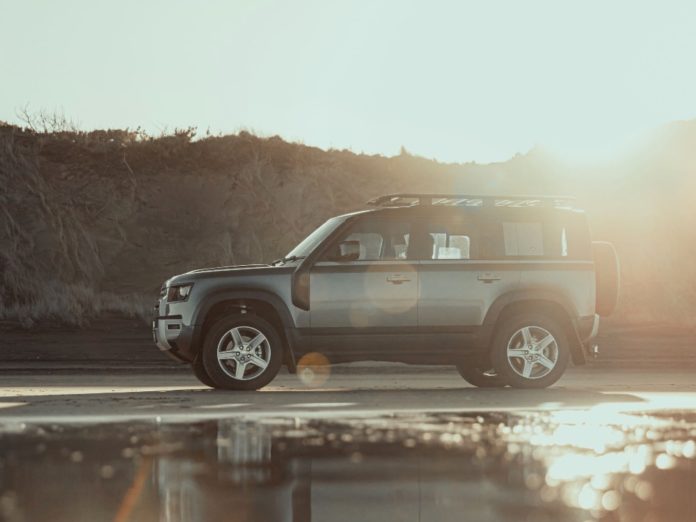 express takes off-road giant, the new Land Rover Defender for a test drive
and finds a versatile ride that is equally proficient as a nimble city-slicker and a
rugged rural-explorer!
The Land Rover Defender has long been known for its outstanding off-road capability. Historically it was thought of as a simple utilitarian vehicle. Still, over the years the Defender has evolved to become renowned globally as the go-to for discerning drivers who enjoy off-road pursuits. In true 2020 fashion, our 'new normal' has raised the Defender to a new level.
As a huge fan of the Defender's former incarnations, I was a wee bit sceptical when I first heard that Land Rover had brought out a new model for the 'modern world'. Completely redesigned from the ground up, with modern equipment and new century tech. But would it all obscure the rugged soul of the hardy workhorse that we all loved?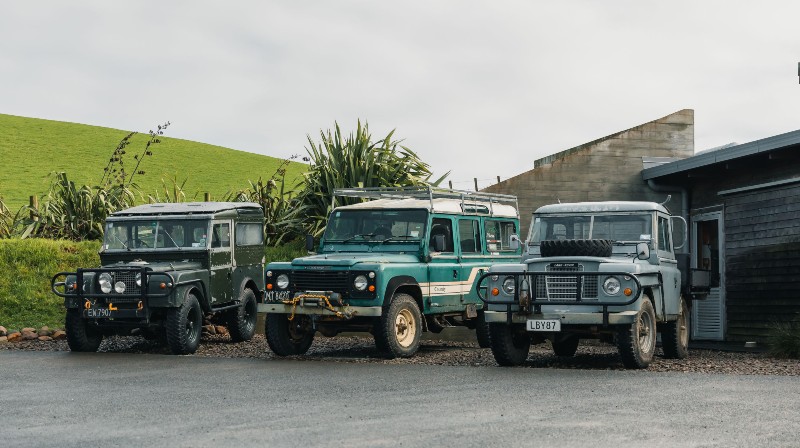 As Deborah Cox would say – 'Absolutely Not' – the 2020 Defender is a new breed that elevates it's bloodline to monarch-like standards.
If the new Defender had a Grindr profile, it would simply read 'solid jock with big heart seeks off-road adventure.'
Built like a tank, with a raised 'king of the road' stature; the design is bold, strong and classic.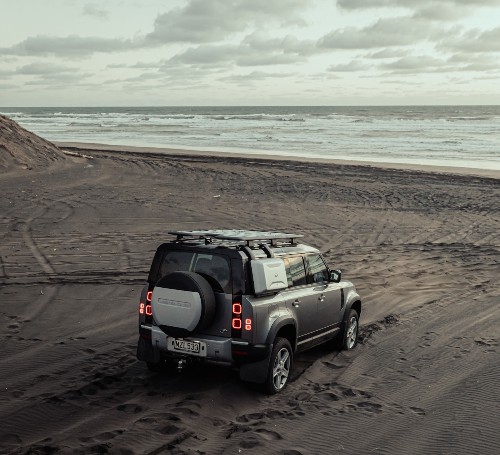 When I first climbed in, I have to admit I felt intimidated by its size (and I'm used to driving a ute), however, within a short spin I gained confidence and loved the 'nothing can stand in your way' feeling that driving' The Defender gives you.
The new Defender wouldn't be a Defender if it couldn't cut it off-road – so unsurprisingly before letting me embark across Auckland, the team at Land Rover decided to throw me in the deep end and give the express team a taste of what the all-new Defender could do off the beaten trail.
With over 70 years of improvements and innovation to build upon, the Defenders off-road capabilities are second to none. Coupling its durable, architectural exterior with a comfortable, masculine interior which offers a suite of tech including 360-degree cameras, wade sensing, air suspension, and a grand selection of offroad driving modes, the Defender gives any driver the confidence and ability to push yourself to the limits through challenging terrain.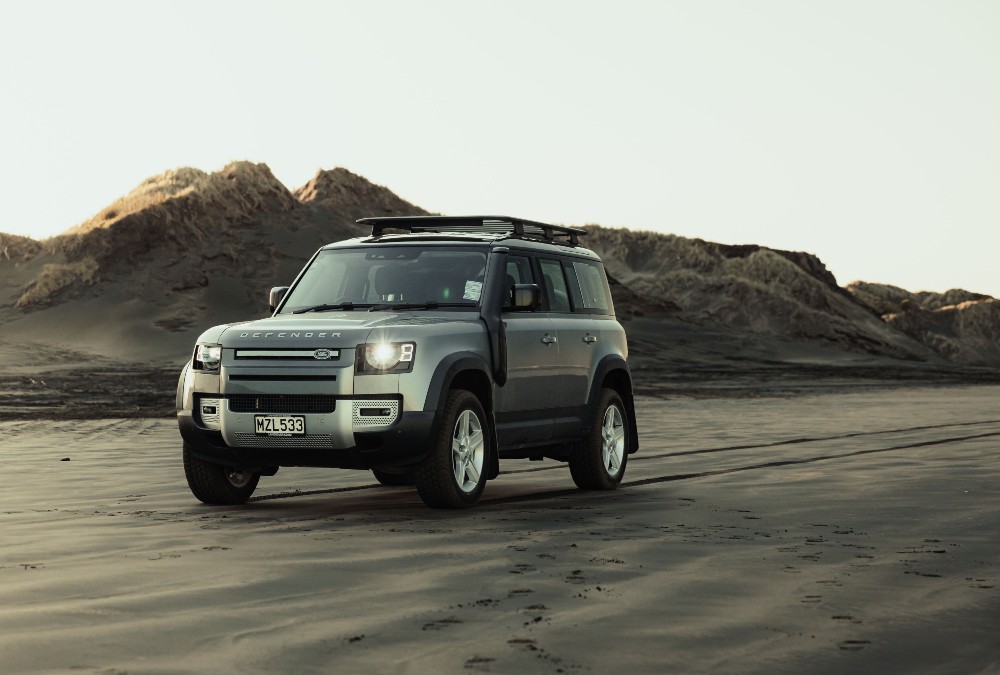 Yes, as expected, the off-road king exceeds expectations on the beach, forest, snow, and rugged terrain – but let's be honest the real test is how does the new Defender perform in day-to-day driving in the 'urban jungle'. Surely this giant SUV would feel too big, cumbersome, and struggle around town? Well, here's where it gets interesting!
During my time giving this new arrival to our shores the royal tour of Auckland (fit for the king that it is), I soon discovered they have actually created one of their most nimble urban vehicles to date.
In an urban environment, the air suspension (designed to give extra height for wading through water off-road) makes potholes, speedbumps and curbs feel smooth as silk. The 360-degree cameras and crazy-tight turning-circle help you navigate the narrowest Grey Lynn roads and make parallel parking incredibly easy. The vehicle drives like it's a lot smaller than it actually is. Aided by its powerful, torquey diesel engine, which gives you a quick off the mark feel and serious overtaking power.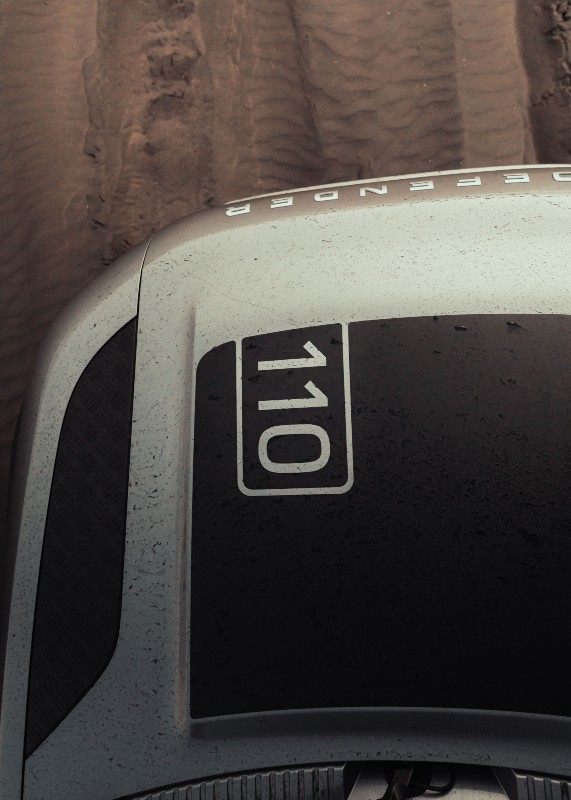 Now I know what you're thinking – this vast 7-seater SUV must be a gas guzzler? Incorrect! It does an impressive 7.7 litres per 100kms.
Inside, the design has a classic offroader look, with exposed screws, sturdy high-quality materials and leather seats. At the same time, it showcases Land Rover's latest, greatest tech, most notably the new intuitive infotainment system and simple-to-use 10'' touch screen. The durable wetsuit-like interior and rubber flooring was also a highlight, making it very easy to keep clean, and easy to remove pug hair – shed by my moulting fur-baby.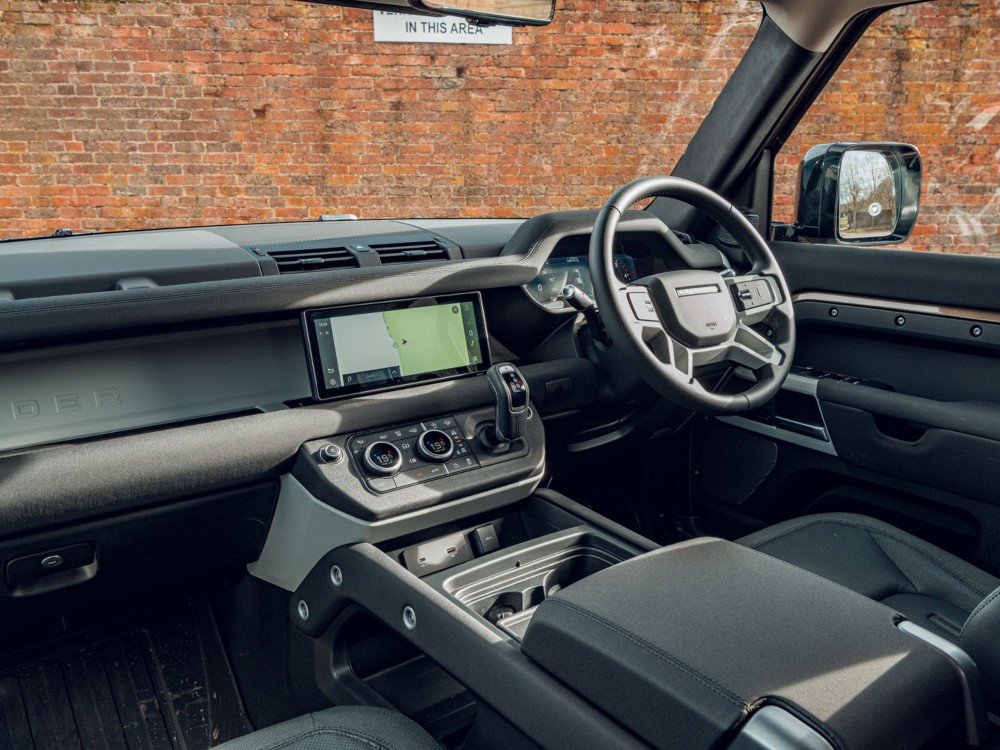 The new Defender is a masterpiece of modern engineering. Land Rover has created a unique and rather special vehicle that's versatile, modern, spacious, comfortable, luxurious and yet still the most rugged ride on the road.
---
Defender 110 priced from $89,900 – To find out more information or book a test drive head to landrover.co.nz