The 'Rainbow Parade' will return to Ponsonby Rd on Saturday 27 March at 6pm in conjunction with the Ponsonby Street Festival. Rainbow Pride Auckland (RPA) Chair Matt Bagshaw tells us what we can expect from the parade in 2021 and beyond.
Last year marked RPA's first Rainbow Parade on Ponsonby Rd. It was lots of fun and drew a great crowd of spectators. Can you top that this year, and if so how?
Ah, this is our goal! Well, it was – until a global pandemic kind of got in the way. Last year's Rainbow Parade brought around 10,000 people together and the vibe was simply mind blowing. We achieved more in 2020 than we expected so topping that in 2021 after the year we've had is a challenge. The success of the 2020 event, put us in a much stronger position to continue into this year and we are excited to be a part of Pride Month with the Rainbow Parade on 20 February. Now, obviously we are conscious of the impact the global pandemic has had and is having on many organisations including community organisations and we are therefore respectful and honest in our intentions for the Rainbow Parade this year. So, whilst it might not be the Rainbow Parade we had initially intended, we are very proud and humbled to be one of the few global cities to have one. Members of the RPA team have been actively volunteering to support people affected by Covid-19, leveraging the diverse skills we have across our team. We are however working as hard as we can, to deliver another great Rainbow Parade this year.
What support (if any) have you received from event funders, like Auckland Council, for this year's parade? And what organisations would you like to see supporting future parades?
We are working with funding organisations such as Foundation North, Rainbow New Zealand Charitable Trust, Rule Foundation and Auckland Unlimited – without them, it wouldn't be possible to put on the Rainbow Parade – and it's also wonderful to know that we have their support and more importantly, their like mindedness. We hope to continue to get this support and we would love to further leverage our relationship with Auckland Unlimited to help promote the Rainbow Parade across Aotearoa.
When RPA first formed it was with the original goal of eventually bringing back a motorised Pride Parade to Ponsonby Rd. Is that still your goal?
A motorised parade comes with cost and resourcing challenges. That's not to say it's not doable and it is certainly still on our radar. Last year, by default because of virtually no funding, some disconnect and perhaps a lack of trust within and towards the Rainbow community throughout 2019, we were forced to think creatively. What we did with the non-motorised parade still attracted people in their thousands. What we did not know until after the event was the feeling of involvement for spectators. I was walking behind NZ Police at one point and to see people running from the sides to hug the Police that were proudly a part of our parade was quite emotional. The officers parading were simply overwhelmed. A motorised parade with the necessary barriers would not have allowed for that to happen. The street festival that followed the parade was also possible as a result of no barriers. I think for 2022, we will plan for full motorised parade as well as creating a barrier free area to celebrate with parade participants. Let's see what's possible!
RPA formed around a division in the community regarding Pride Parades and who should march in them and what they should be allowed to wear. Do you feel that division has been healed?
I joined RPA at its inception – because a society was broken. It went backwards simply because a group of people decided to raise issues in such a vitriolic manner, so full of malice and so empty of facts. This never works. It didn't work. People focused on the behaviour and not the issues. This then got the attention of the media. It split families and relationships. People stopped talking about what needed to be talked about and started airing out on each other via social media. The issues at hand got completely lost in the anger and emotion. That was then. I do believe that the community has come a long way but I still come across those bruised and so hurt by the experience. So no, I don't feel that division has fully healed but I am confident that we won't go back to that place. More work does need to be done. One of my hopes and expectations is that all rainbow organisations across New Zealand, respect one another and as a combined effort produce events so that we can all leverage those efforts and maximise our impact.
Do you foresee RPA and Auckland Pride collaborating in the future?
I really hope so! I'd welcome the opportunity to discuss how that might happen. Like I said, I think that most of the community has moved on and would like to see us collaborating. There is that elephant in the room though. At the Auckland Pride 2020 AGM, the membership voted that they will not have a relationship with the NZ Police. Respectfully to Auckland Pride's democratic membership approach, I simply cannot think of a way that the two organisations can collaborate to produce a fully inclusive Pride Parade. Until that happens, RPA will continue to be the community organisation to do so. At RPA, we have been actively engaged with NZ Police and continue to evolve that relationship. We know that not all organisations are perfect. NZ Police continue to evolve and I am proud that we are becoming trusted advisers, to many organisations not just NZ Police. There's a journey ahead and both Auckland Pride and RPA share the same goal I am sure. For now we respectfully co-exist but I do hope for something to evolve and that's really up to Auckland Pride's membership to decide.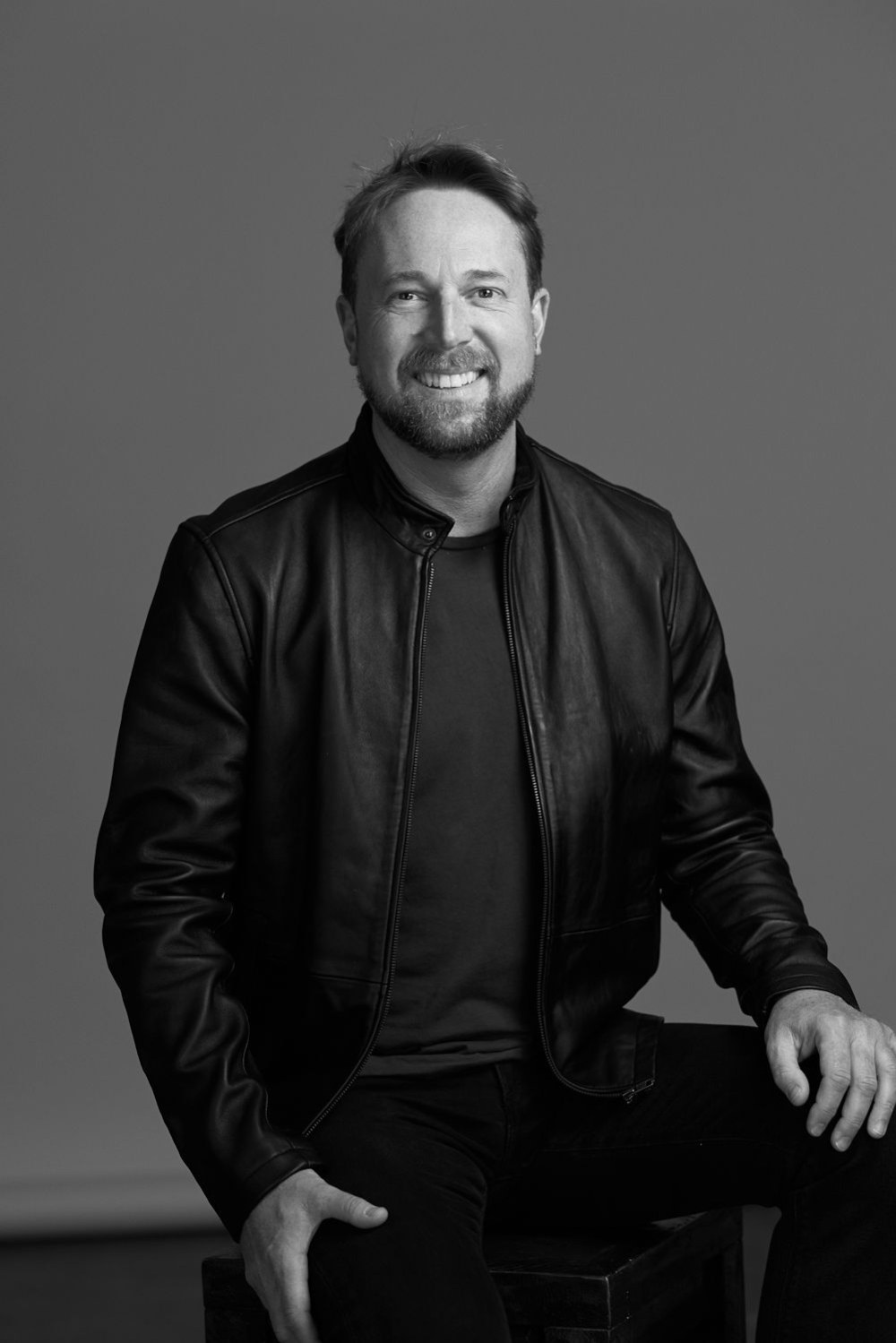 Last year, the Rainbow Parade kicked off the Ponsonby Street Festival. What can we expect from the Ponsonby Street Festival this year?
The suburb of Ponsonby, in Auckland is synonymous with the Rainbow community. It's a safe space and inclusive of many walks of life. We will be closing Ponsonby Road from around 4pm through to late evening. The events start with market stalls and street entertainment for the families with kids including stilt walkers, music and face painters. The official opening & karakia precedes the parade down Ponsonby Road – again a non-motorised parade with no barriers – that's not only environmentally friendly but a lot more inclusive. The parade ends with main stage entertainment including Brazilian samba dancers, music and of course drag queens long into the night! Previous parades over the years received feedback that there was not much happening once the parade ended – a mad scramble to remove barriers and reopen the road was a buzz kill. Thanks to the Ponsonby Business Association and 'Love Ponsonby', the street festival immediately after our parade certainly fills that gap and allows everyone to continue the celebrations – together.
Why should every express reader attend this year's Rainbow Parade?
Because there is still so much to do! Young people who struggle with the realisation that they may be gay, lesbian, bisexual and/or have an incongruence between their biological sex and gender presentation – are 27 times more likely to attempt suicide. I find it hard to believe we are in the year 2021. When we hear statistics that 30% of LGBTI people are still not prepared to be their true authentic selves in the work place – in Auckland, I find it hard to believe it is 2021. Globally, Pride Parades have a massive impact. For the next generation of New Zealanders that attend the parade, the ones that are scared about who they are – they will see that there is hope and like-minded people and perhaps they may not feel so alone. It's also about remembering our pioneers and those that struggled to be who they are and fought to give us the freedoms we enjoy today. Every year, every pride parade globally, we hear of coming out stories, proposals, acceptance and love. If our Rainbow Parade can have that kind of impact – and we truly believe that it does, then it deserves our efforts and it deserves its place in Tamaki Makaurau. And that Olly, is why It needs the support of every express reader to attend – see you there!
More information on the Auckland Rainbow Pride Parade including timings, dates, and ways to get involved can be found on their website.