Graham Norton and Invivo are fizzing to announce the launch of A new sparkling rosé wine from Italy.
The new pink bubbly has been made in response to the growing numbers of Kiwis seeking an affordable, quality sparkling wine, and is a welcome partner to the already-popular Graham Norton's Own Prosecco.
Graham Norton's Own Italian Sparkling Rosé', the fifth addition to Graham Norton's Own award-winning range of still and sparkling wines, is made with the Glera grape (otherwise known as the 'Prosecco' grape) and is grown and produced in the same way as Prosecco. It's been blended with 15% Pinot Noir grapes to make a lighter, drier, style of sparkling rosé wine.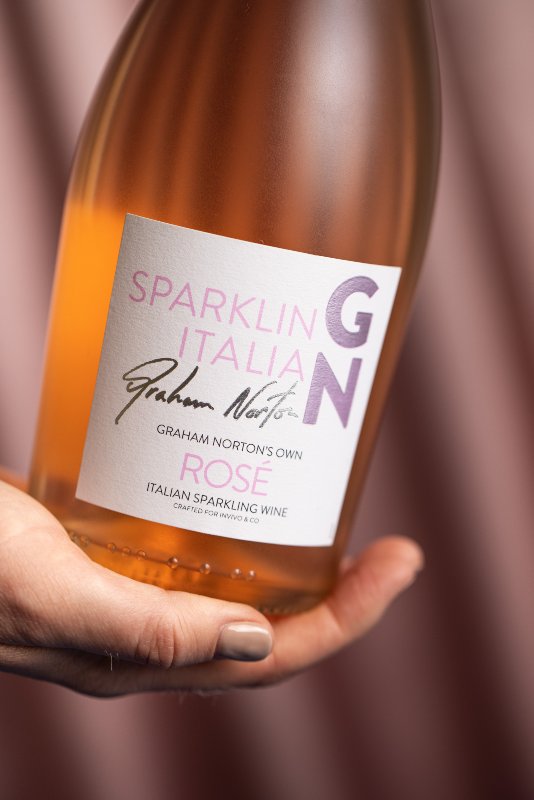 Television and radio personality, author, and wine connoisseur, Graham Norton officially formulated his new fizz with Invivo & Co in late 2020.
Like its twin, the white Prosecco, 'Graham Norton's Own Italian Sparkling Rosé' is crisp, fresh and delicately structured. It has a delicious strawberry drive throughout, thanks to the addition of Pinot Noir in the winemaking, and is well-balanced. The light berry-fruit notes combine with sweetly scented notes of tropical flowers to make a delicious tipple and a slightly lighter option at 11% ABV. The sparkling rosé is made sustainably and is vegan friendly.
A shareholder and board member of the Invivo brand, Graham Norton is involved in every step of the formulation of his wines and has personally blended his Own Sauvignon Blanc, Rosé, Shiraz and GN Prosecco which, over the past six years, have won over 50 medals.
'Graham Norton's Own Italian Sparkling Rosé' is available at New World and LiquorKing stores priced at $19.99.
It will also be available at pubs, bars and restaurants throughout the country and available via the Invivo store.