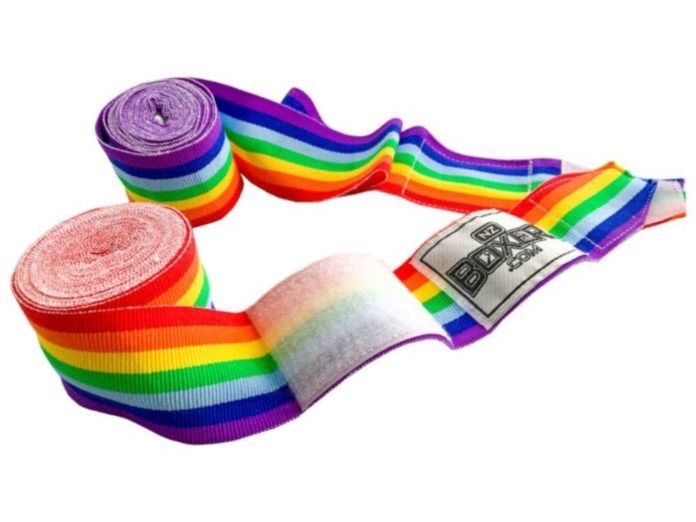 The founder of the World Gay Boxing Championship (WGBC) Martin Stark has spoken out about the International Boxing Federation decline in a request to provide a statement of support to the World Gay Boxing Championships.
For those people who don't know much about world boxing, here is a small break down. There are four professional boxing bodies that have their own world rankings and their own respected world championship titles including World Boxing Organisation (WBO), World Boxing Association (WBA), World Boxing Council (WBC) and finally International Boxing Federation (IBF). In amateur boxing, there are two major boxing bodies, the Amateur International Boxing Association (AIBA) and the International Olympic Committee (IOC).
The WGBC founder Martin Start has spent the last month in correspondence with all four major boxing organisations to request a statement of support for the inaugural championship that will happen in Sydney, Australia 2023. So far a representative of WBO has sent an email of support, the president of WBA has sent an email of support and the president of the WBC has filmed a video of support for the World Championship and the rainbow community. IBF has replied stating they declined to make a statement.
Martin Stark has taken to social media to express his frustration. "International Boxing Federation, you are the only world professional boxing organisation to decline a request to provide a statement of support to the World Gay Boxing Championships and the LGBTQI+ boxing community. Are you against homophobia in sport? Do you welcome LGBTQI+ inclusion and participation in boxing". As of yet, the IBF has not replied or made a public statement.
One comment though has come up on social media saying "Not defending IBF in any way, however, the IBF is a professional boxing body and the world boxing gay championship is an amateur boxing tournament, so having these professional boxing bodies make comments have nothing to do with what the world boxing gay championship are doing. But you would have to be stupid not to send support for a world championship that is promoting the rainbow community".
Martin Stark response is "a very valid comment, however, this does not detract from what we are doing in any way. One of our objectives is to make the sport more inclusive and getting a statement from the professional boxing bodies helps. Some participants may go on to fight professionally."
Boxers in the rainbow community have already made major achievements with the bodies that have already made statements including Brazilian born New Zealander Geovana Peres who became the first person from the rainbow community to represent New Zealand to win a major world boxing title in the WBO, New Zealander Benjamin Watt became the first openly, gay boxing judge, to officiate a major boxing regional title with Junior Fa taking on Luis Pascual for the WBO Oriental Heavyweight title.
Native American and rainbow boxer Kali Reis won her first major world title in New Zealand in 2016 for the WBC title. Kali Reis won her second major world title in November 2020 in the WBA. Puerto Rican Orlando Cruz is well known for being openly gay never won a world title but has had multiple world title fights, once in 2013 and again in 2016, both opportunities in the WBO.
In 1929 Panama Al Brown became the first-ever gay man to win a major world boxing title, winning the NYSAC and NBA which later became the WBA.
Other rainbow boxers world champions are Nicola Adams who won WBO World title in 2018, Emile Griffith became the first openly bisexual male to win a world title in 1961 before winning the world title in three different weight divisions with WBA and WBC and finally, Christy Martin would win her first world title in 2009.
New Zealand's first annual Rainbow boxing championships called "Rainbow Gloves" will be happening in February 2022 in Auckland. The event will be hosted by Benjamin Thomas Watt non-profit organisation "Rainbow Boxing New Zealand". Martin Starts World Gay Boxing Championship will be happening in 2023 running alongside that years Sydney Mardi Gras.