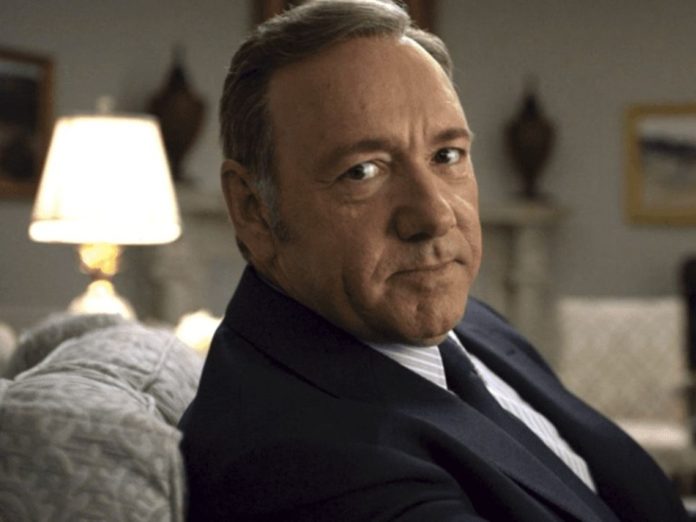 Spacey is set for a return to acting following accusations in 2017 that he sexually harassed a number of young men – many of whom are now dead.
Kevin Spacey is set to make a return to the big screen after a four-year hiatus.
Spacey will star as a detective in a new Italian crime drama where he will play a police officer investigating the case of a man who 'can draw people by listening to their voices, despite not being able to see and is wrongly accused of sexually abusing children,' The Guardian reports.
The film will be directed by Franco Nero who is a friend of Spacey.
"I'm very happy Kevin agreed to participate in my film," Nero told ABC News. "I consider him a great actor and I can't wait to start the movie."
The two-time Oscar winner largely withdrew from public life in 2017 following allegations he engaged in sexual misconduct in both the United States and United Kingdom spanning three decades.
Spacey denies all accusations and has not been criminally charged in relation to any of them. In October 2019, prosecutors in Los Angeles withdrew a sexual battery case following the death of the accuser. A similar case in Massachusetts was also dropped in July 2020 after the 18-year-old accuser refused to testify.
Two further individuals have died since accusing Spacey of sexual assault, including Ari Behn, a Norwegian author and ex-husband of Princess Martha Louise, who says accused Spacey groped him at the Nobel Peace Prize concert in Oslo in 2007.
Behn died in an apparent suicide on Christmas Day 2019.
Linda Culkin, who was jailed for stalking Spacey says she also had evidenced the actor harassed other young men. Culkin died after being hit by a car in March 2020.
Spacey was first accused of sexual assault by actor Anthony Rapp who says Spacey made unwanted sexual advances on him when Rapp was 14. Spacey was never criminally charged in relation to the incident, a civil lawsuit is pending, however.
Addressing the incident with Rapp, Spacey came out as gay in a heavily criticised public statement saying, "I have had relationships with both men and women. I have loved and had romantic encounters with men throughout my life, and I choose now to live as a gay man."