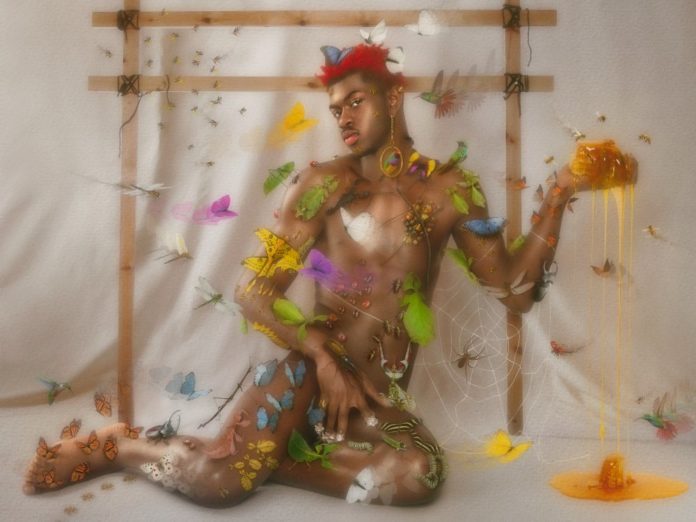 Covered in butterflies and dripping with honey, Lil Nas X celebrates the sweet success of Montero (Call Me By Your Name) in sexy new photoshoot.
Montero Lamar Hill (aka Lil Nas X) returned to the top of the charts around the world with a song and video that could not be more different to his 2019 diamond certified release, Old Town Road.
The openly gay rapper's Montero (Call Me By Your Name) has a music video that features him sliding down a pole, from heaven to hell, to give Satan (played by a hunky male model) a lap dance.
Lil Nas X shared a note written to his younger self on social media in which he states he had created the video to help normalise queerness. "I know we promised to never be 'that' type of gay person, I know we promised to die with the secret, but this will open doors for many other queer people to simply exist."
"You see this is very scary for me, people will be angry, they will say I'm pushing an agenda. But the truth is, I am. The agenda to make people stay the fuck out of other people's lives and stop dictating who they should be."
The video has been viewed on YouTube over 172 million times.