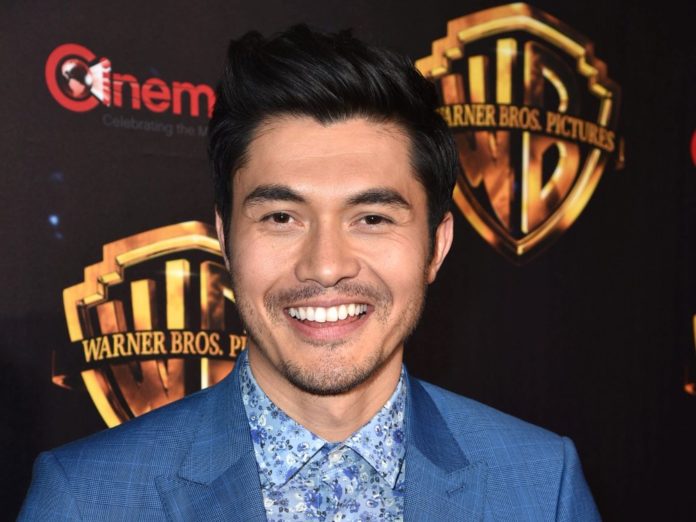 For the second time acclaimed gay filmmaker Hong Khaou (Lilting), tells an intersectional story of how loss and understanding can lead to hope. Heartthrob Henry Golding (Crazy Rich Asians) stars.
Cambodian-born British Director Hong Khaou's debut feature Lilting was something really special. Cheng Pei-Pie starred as a mother trying to understand her son's untimely death when she meets his male lover (Ben Whishaw) and starts to unravel who he really was. Told with a slow-paced poise, vivid cinematography and an authentic nuance around the complexities of being gay in Chinese culture – the film picked up Sundance and GLAAD awards and was heralded by critics for its spectacular balance of being haunting yet humorous.
Monsoon is Khaou's second feature film (following shorts Spring and Summer) and is dripping with all the aspects of his signature style that made Lilting so beloved. Not to mention a now-Hollywood A-Lister filling its protagonist part.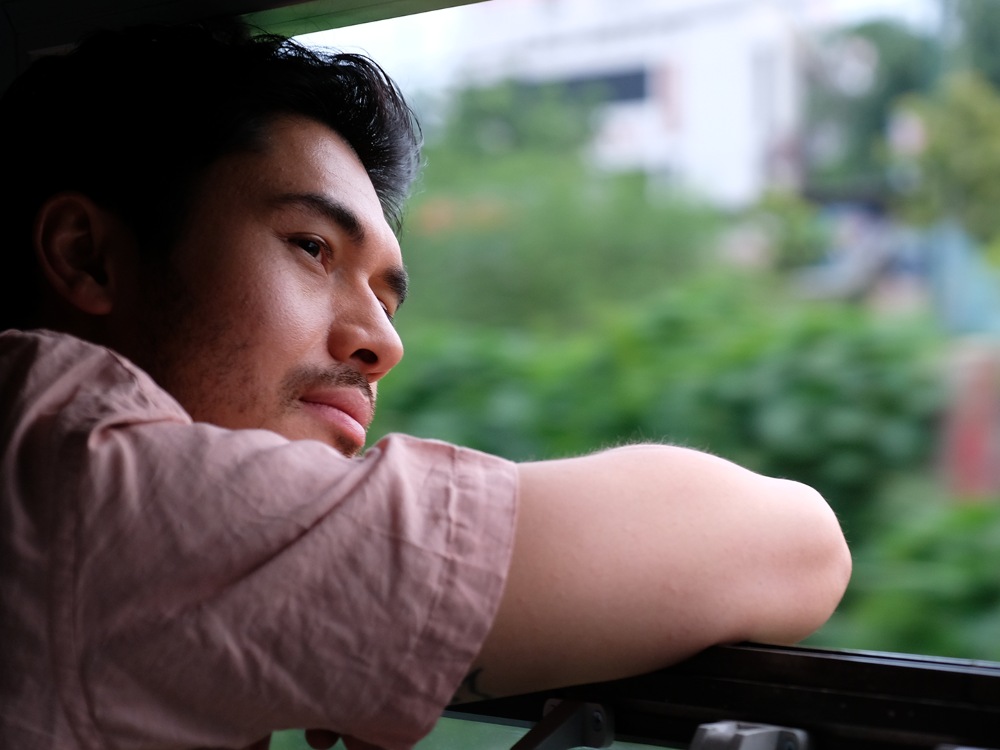 Handsome Henry Golding plays Kit, who returns from England to Ho Chi Minh City for the first time since he was six years old when his family fled the Vietnam war. He is back to find an appropriate place to scatter his parents' ashes and travel around the birthplace he barely remembers. Journeys are as much about people as they are places so connecting with distant relatives and a Grindr date–turned holiday romance, help him to find his roots in a country still finding its way forward after the devastation of war.
In his breakout role in Crazy Rich Asians, Henry Golding and his castmates were credited with bringing seldom-seen Asian faces to a Hollywood hit. The film became a catalyst for conversation around authentic representation in film, leading to some tricky questions from the media for straight-married actor Golding when it was announced he was playing a gay man in Monsoon.
With Golding very much aware of the importance of seeing 'yourself' on screen, he welcomed the questions and said while he had trepidation in taking the role, the fact that Kit happened to be a gay character, rather than a character telling a 'gay story', made him confident to play him.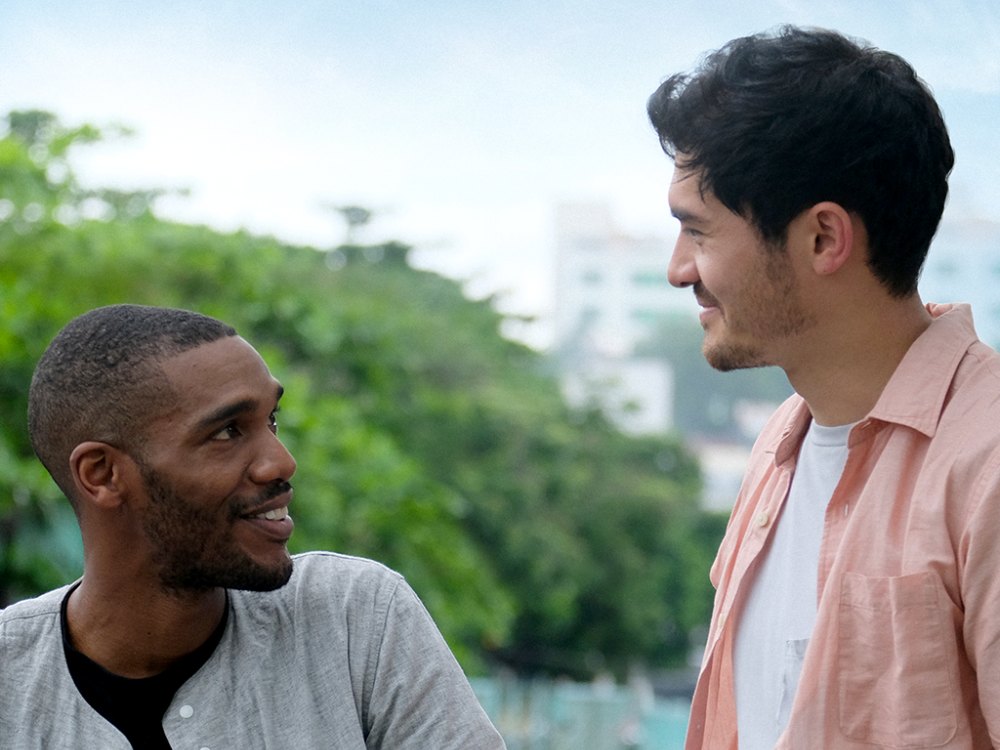 "From my point of view, with this particular role, it was the fact that his journey wasn't hinged on the fact he is gay," he told Attitude magazine.
"It's almost like, yes, he's a young gay man, but the bigger issue is who he is as a person… It's not a journey into his queerness. It's a journey into his history."
In an interview with Entertainment Weekly, he said he thought it was important that the question of appropriate casting was constantly asked to keep the industry in check.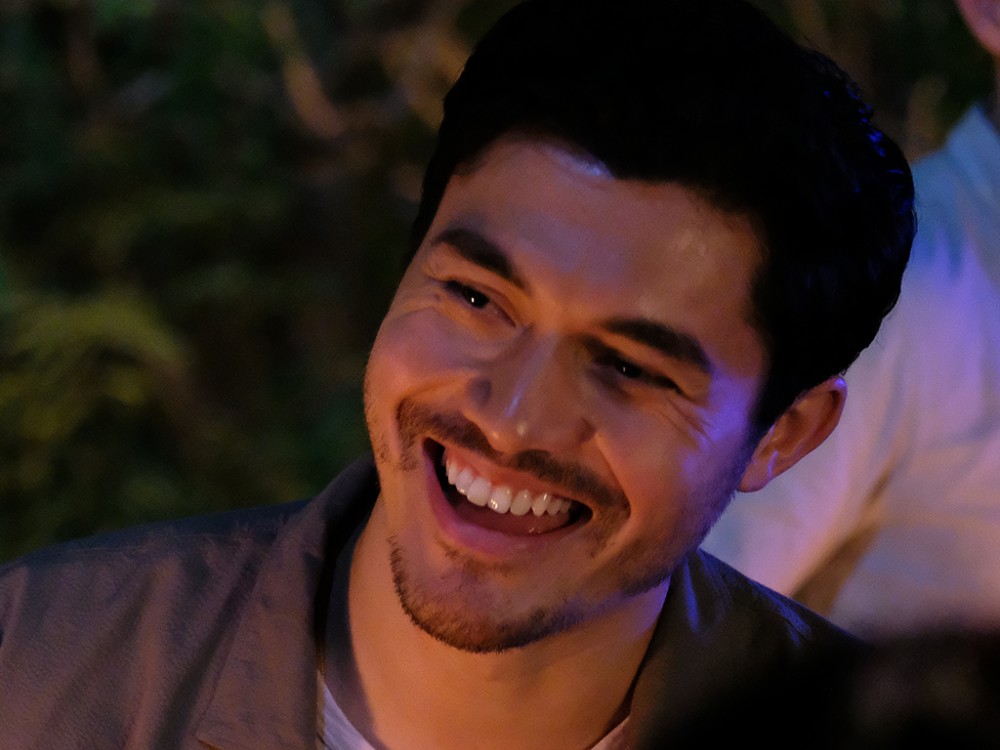 "It's understanding what the struggles have been, why there's a camp that says gay characters should only be played by gay people versus the camp that says actors should be able to mimic or become who their character is. Representation needs to be truthful on screen, but then does that limit artistry? It's a merry-go-round of conversation and I think neither are right, neither are wrong," he said.
But Golding's performance in Monsoon cannot be questioned. Quietly affecting and emotionally credible, it speaks to anyone who has tried to find themselves in an unfamiliar place.
Crafted by Hong Khaou's soft, subtle hand – Monsoon as a whole is a quiet storm. The thoughtful story of searching for the pieces that make us whole can pass over you like a warm breeze on the first watch, but it's when you find yourself still thinking about it days later that you realise its lightning has struck.
Monsoon premieres on Sunday 6 June at 8.30pm on Rialto Channel – rialtochannel.co.nz
Article | Oliver Hall.