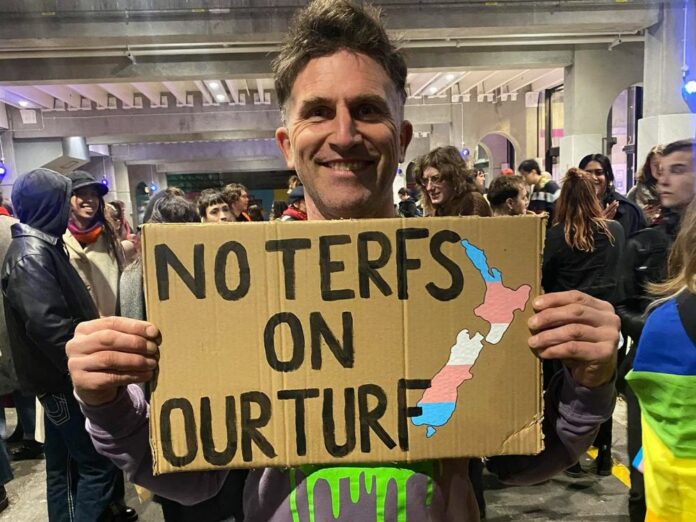 On the same night Speak Up For Women held a talk at the Michael Fowler Centre, hundreds gathered outside to oppose the controversial group. Some were met with verbal and physical abuse.
Speak Up for Women held a forum last night at Wellington's Michael Fowler Centre to discuss their opposition to the proposed amendments to the Births, Deaths and Marriages act.
The proposed amendments will allow people to self-identify their sex on their birth certificates without the need for a court process.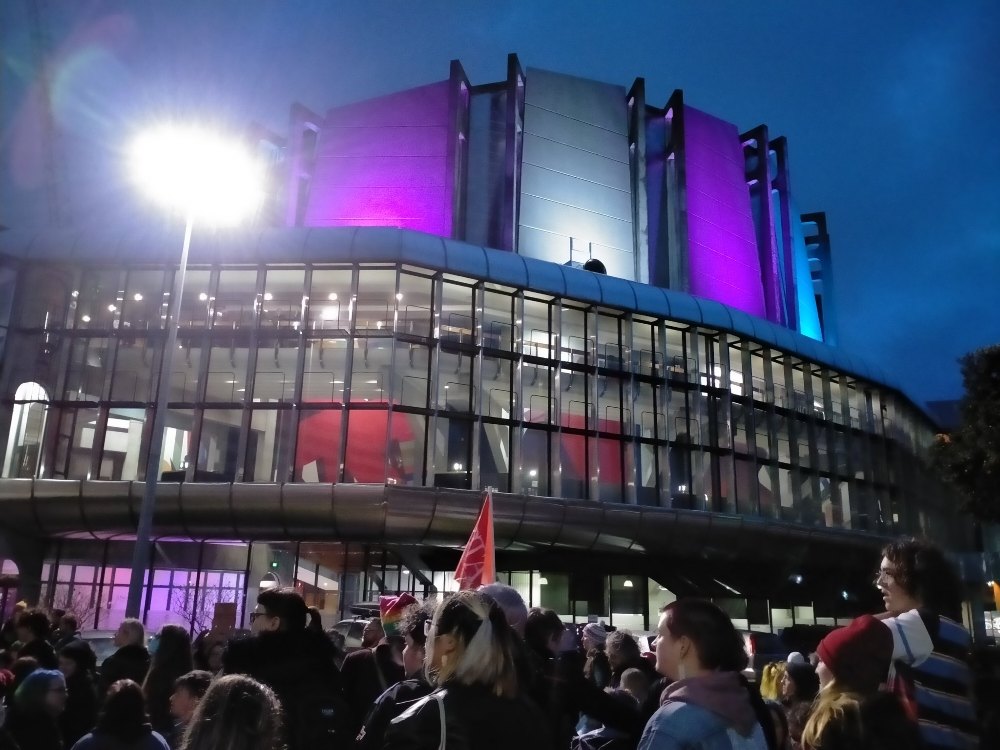 Chants of 'Trans rights are human rights,' echoed around the building and through the capital's streets as their meeting took place.
The Michael Fowler Centre was also lit up pink, white and blue – the colours of the trans flag.
"We are here to build our own social movement… and fights for transgender rights as human rights, " rally organiser Elle Kingsbury told the NZ Herald.
The Herald reports that while the rally was mostly peaceful, a few protesters were the victims of both verbal and physical abuse by members of the public who were escorted away by security.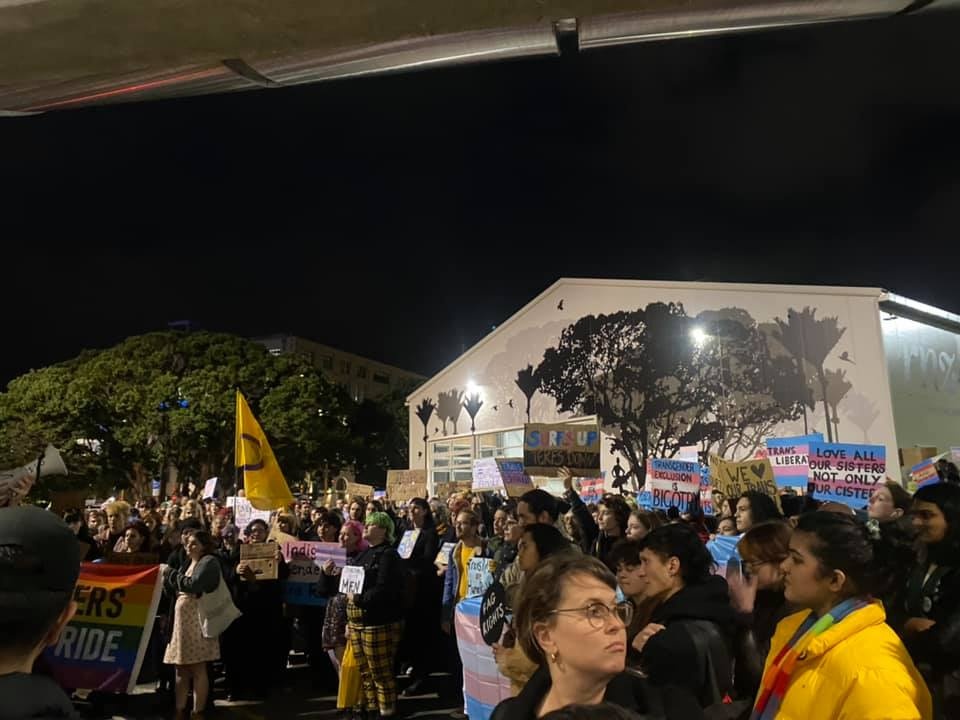 The Herald spoke to one organiser, Damo, who was slapped in the face by a woman who opposed the rally.
"A lot of us are very angry and scared of the kind of people that are inside at the talk, and that's because of incidents in our past or having family members that are of similar thinking," Damo told the Herald.
"There's definitely always that fear of being so publicly exposed as transgender but being so close to people that don't want us to exist."