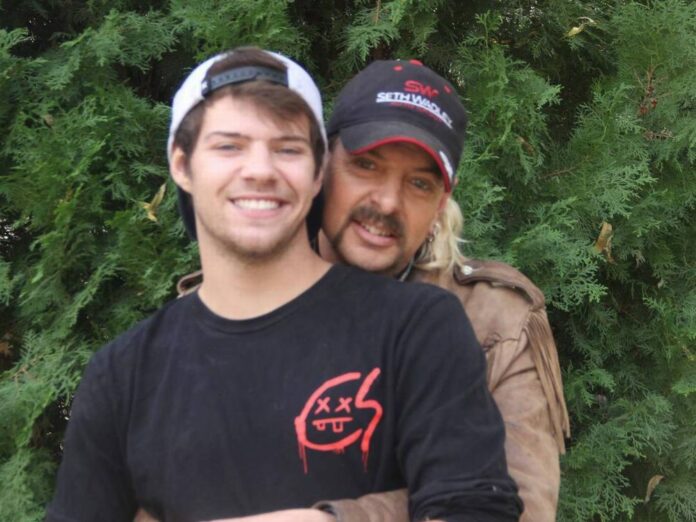 The Tiger King star's sentence was too harsh a US court of appeal ruled. Check out his ex-husband's new boyfriend here.
Tiger King star Joe Exotic will be resentenced after a US appeals court has concluded his sentence was too harsh and based on incorrect guidelines.
Joe Exotic (whose real name is Joseph Maldonado-Passage) was sentenced to 22 years in prison in January 2020 for hiring hitmen to murder arch-nemesis Carole Baskin. In addition, Exotic was convicted on a number of animal cruelty counts.
The 10th US Circuit Court of Appeals made the order on Wednesday, saying an error was made by the sentencing judge, by not following proper guidelines.
Exotic was convicted of two murder for hire counts (both relating to Carole Baskin) which according to the court should not have been grouped together for the purpose of sentencing.
If the two counts were not grouped, Exotic would have received a sentence of up to 17.5 years rather than the 22-year sentence he received.
While Exotic will likely have years taken off his sentence, he will still spend at least another decade behind bars after his convictions were upheld.
Exotic's lawyers claimed victory nonetheless. "I am optimistic that the decision today is but one of many more victories to come for Joe — and his eventual freedom," Brandon Sample, an appellate lawyer for Exotic, said in a statement.
The announcement comes just days after Exotic's ex-husband Dillon Passage introduced his Instagram followers to his new boyfriend John.