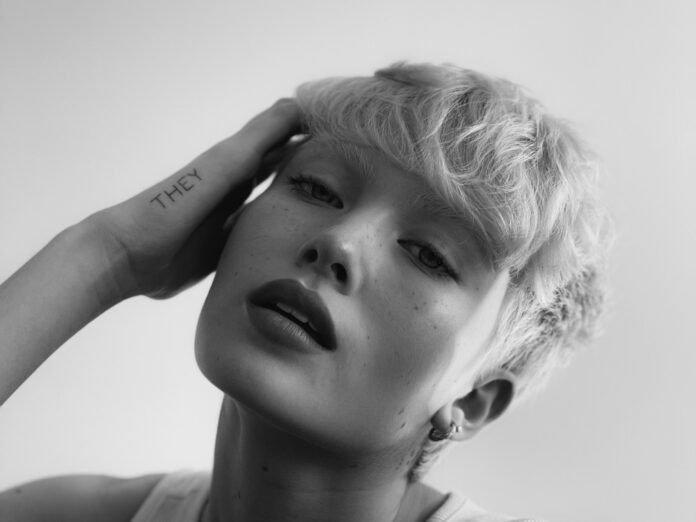 Transmasc nonbinary model Hayden Bryant talks to Belinda Nash about their experience working in a liberal industry that still has a lot to learn.
If our health sector were scored for its support of gender diverse people it would barely get a merit. Tāmaki Makaurau resident Hayden Bryant's experience as transmasc nonbinary person in the mental health sector is just one example.
"In 2019, I was put in a mental health ward and they only had two dorms, one for men and one for women," says Bryant.
"It wasn't the most welcoming, nor inclusive, considering I was there for being suicidal and confused about my gender as a whole. It really makes one feel stuck."
Roll on two years and while their friends can access gender reassignment surgery covered by health insurance or for as little as $3,000, Bryant is fundraising for theirs through Givealittle.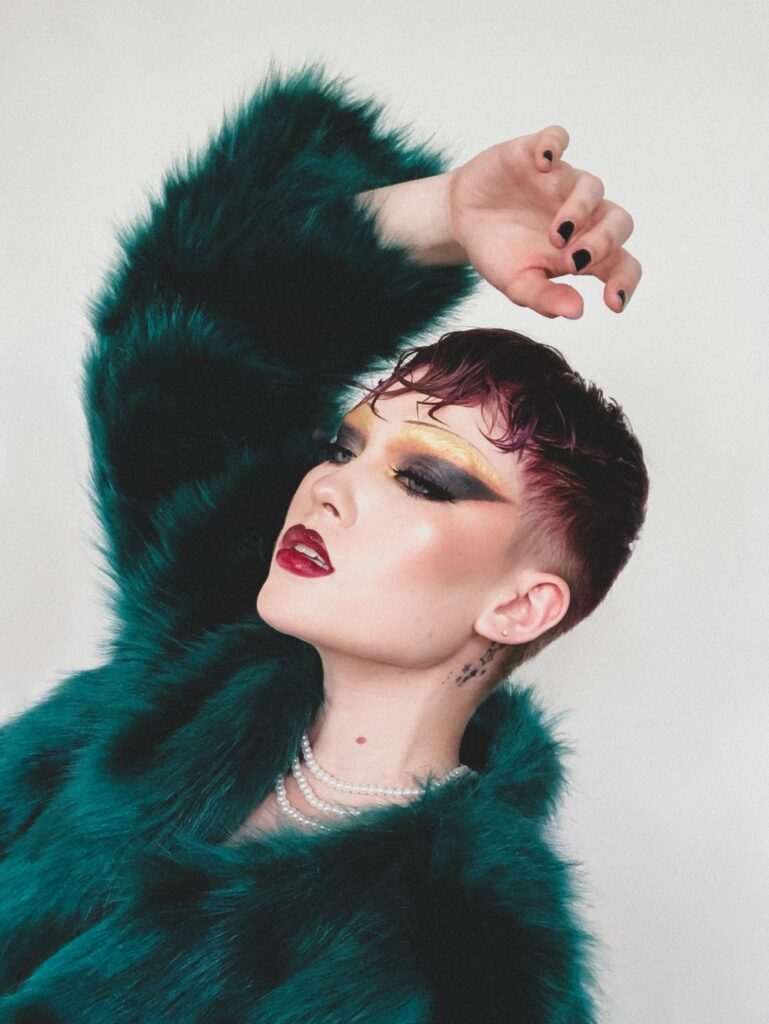 "The government prioritising funding for gender reassignment surgeries is extremely important, and I can't stress that enough," says the 19-year-old.
"$25,000+ is ridiculous here in Aotearoa. Gender reassignment surgery in Aotearoa is classified as a cosmetic procedure. Cosmetic surgeries are solely intended to improve one's self-esteem. Gender reassignment surgeries save lives; there's a difference."
While the Ministry of Health recognises "feminising breast augmentation for trans women" and "masculinising chest reconstruction for trans men", Bryant feels nonbinary people are slipping through the cracks and being denied surgery. The issue is beyond self-esteem, says Bryant, it's about having a future.
"I find it difficult as a model currently under the circumstances of experiencing gender dysphoria, so I'm very limited to what I can do and wear comfortably," they tell us.
"I'm hoping I'll be able to do anything after top surgery. I want to push the limits and the gender binary within the fashion and modelling industry. I'm totally keen on a lingerie shoot as long as the brand is cool with presenting a transmasc model in a bra."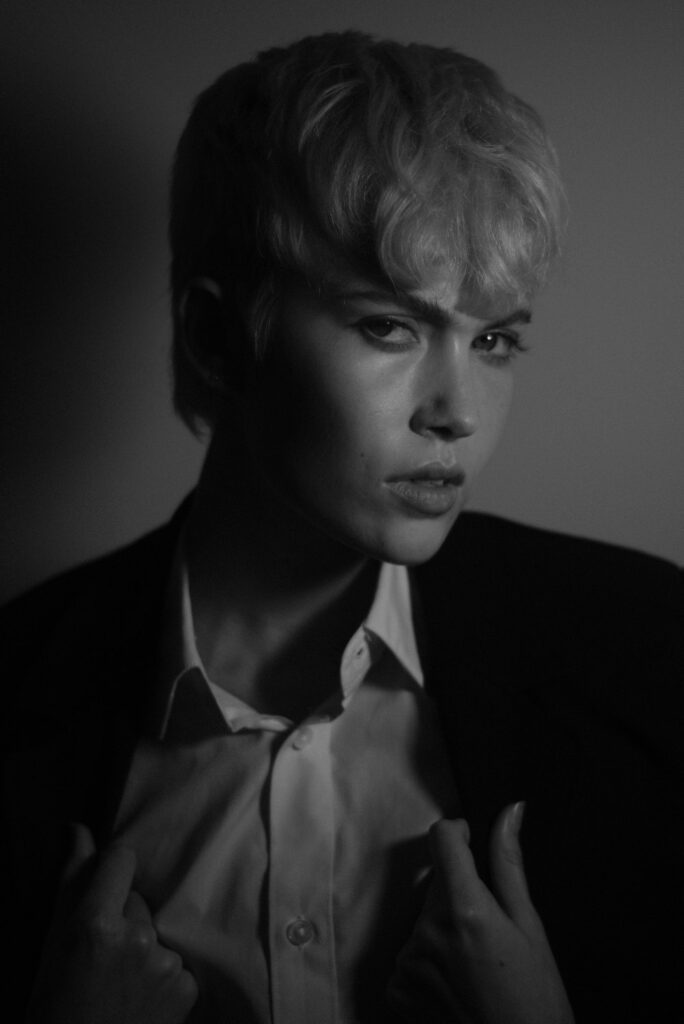 Bryant's first significant role was portraying a trans kid on TVNZ's Shortland Street, which "really kicked it off for me." Signed to Red11, work increased for them when they came out in 2019.
Despite being depicted as trailblazing industries, Bryant says the acting, modelling and creative industries need to step up to their responsibilities and create genuine workplace inclusion for trans and gender diverse people.
"Being misgendered by multiple people for hours, along with micro and macro aggressions is violence. It's impossible as talent to correct everyone on pronouns and language, which is why making this information available is imperative.
"Simply listing the talent's pronouns and gender identity on their portfolios and call sheets is a great start," they say.
Bryant adds that as Pākehā, they recognise "there are so many issues beyond what a white trans or nonbinary person like myself experiences, compared to what a BIPOC trans or nonbinary person experiences on a day to day basis."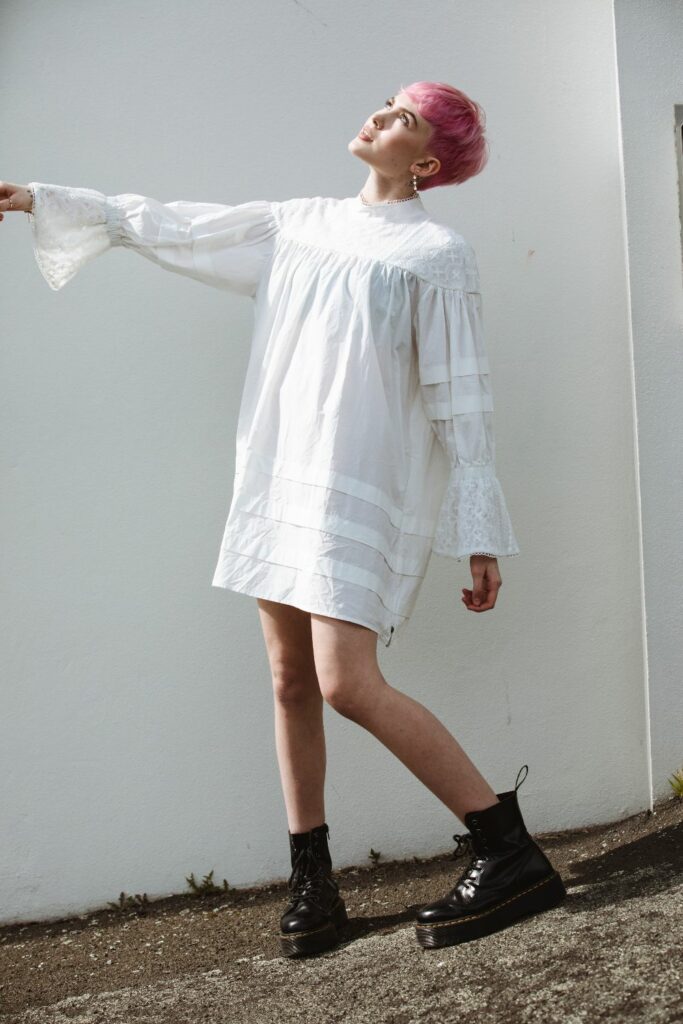 "I think the most important thing to do as white LGBTQIA+ individuals is we must recognise our privilege… There are so many people out there, especially BIPOC trans people, that need help too."
As for style, Bryant has a distinct visual voice that is evolving as a confident gender expression, with discoveries along the way.
"After coming out, I gave away all my 'feminine' clothing out of fear of not being 'masculine' enough. Looking back, it was ridiculous. I miss my skirts. Clothing has no inherent gender, so I wear whatever makes me comfortable."
Bryant says the best thing young rainbow people can do is be authentic in their expression of gender and sexuality.
"It's all up to you. You define the labels, the labels don't define you. Your identity as a LGBTQ+ person is not up for debate; honour your truth despite people seeing your truth as a choice. It's your very being and your right. You are the future!"
Follow Hayden on Instagram @haydenkaybryant
Article | Belinda Nash.