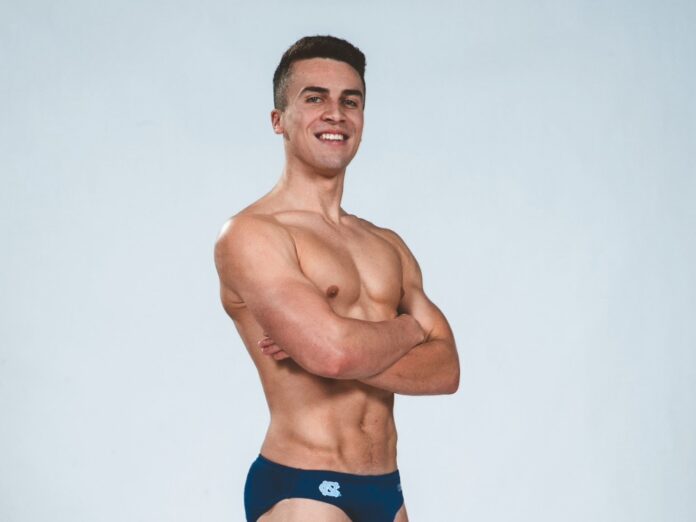 He is the first kiwi to represent Aotearoa in men's diving at the Olympics in 37 years and he will do it flying the rainbow flag. Anton Down-Jenkins is not only a skilled athlete but also a big personality filled with hilarious anecdotes and banter for days! He talks to Oliver Hall about rainbow representation in sport, his time in America's Deep South and his dangerously bad dance moves.
What first attracted you to diving and what is it about the sport that has kept you hooked?
Before I was a diver I was actually a swimmer. I really enjoyed being in the water and found just swimming a bit boring, so I tried pretty much every water sport there was. I was really into water polo for a while, did some surf lifesaving when I was a bit younger and started diving when I was about 10. Initially, I didn't enjoy it that much because I started it with my sister who is two years older than me and was one of those superstar prodigy children who exceeded expectations in every sport she tried. But I think I stuck with it because of the people, to be honest. The diving community in NZ isn't huge so everyone knows everyone and I got real lucky because everyone who did it were all really fun people and are still come of my closest friends. It also helped that I was good at it and there wasn't anyone else in my age group, so wasn't hard to win a national championship.
When did you move to the States?
After high school, I took eight months to work and train for the Commonwealth Games and moved to the States the following August. I originally attended the University of South Carolina as there was a girl from my club diving team in Wellington who was training there and had pretty much convinced me that that was the place to be… on a side note, the mascot of this University is the 'Gamecocks' which is a massive rooster. All the sports gear we got given pretty much had the word "COCK" written in bold, while it had absolutely nothing to do with me choosing to go there, it was pretty fun to yell "Go Cocks!" at football games!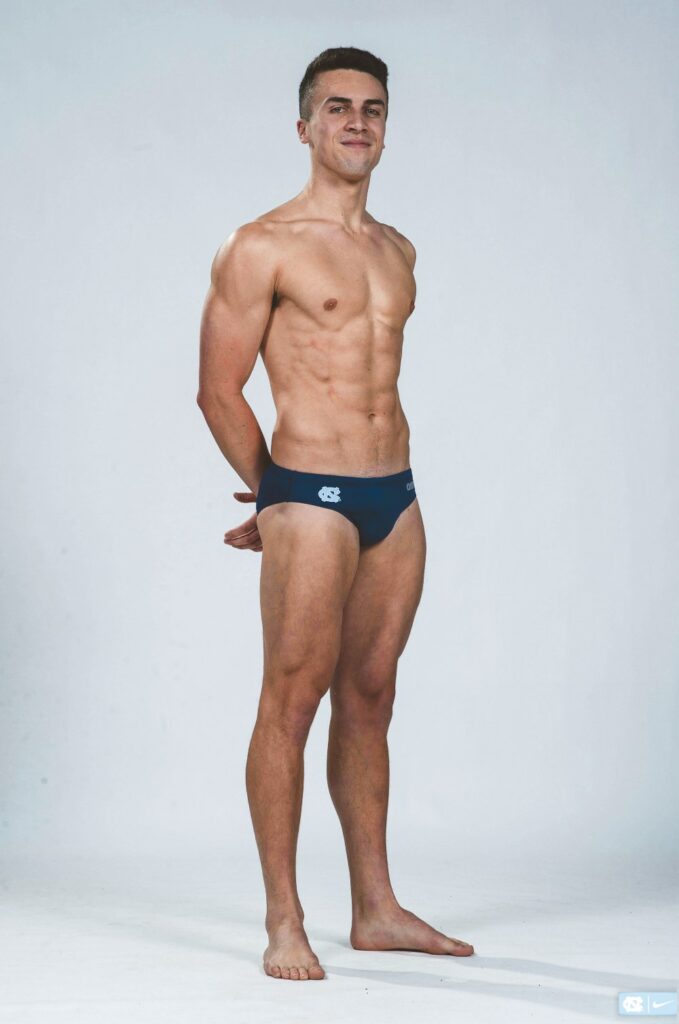 I spent two years in the deep south and decided it just wasn't the place for me and decided to transfer to the University of North Carolina at Chapel Hill. It doesn't sound like much of a change, but the schools I was at were pretty much polar opposite in terms of the political climate and overall views of the students and surrounding population.
So it was the universities that took you over there?
Diving in New Zealand is mostly self-funded and up until recent years, all the costs were out of pocket. That means that training costs, competition costs, overseas travels were all paid by the diver. We didn't get any funding unless we fundraised, and our governing body of the sport didn't and still doesn't get any funding from High-Performance Sport New Zealand which makes it really bloody hard to succeed in this sport. That's one of the main reasons I moved to the States because the facilities, the resources, and the money they have over here is ridiculous. Being on a sports scholarship over here means that I'm going to graduate with two degrees and virtually no student loans, I have access to world-class training in world-class facilities, and the University helps with my international competitions. The opportunities I've had while being over here have been insane and I unfortunately don't think I would've been able to have the same experiences if I had stayed in NZ.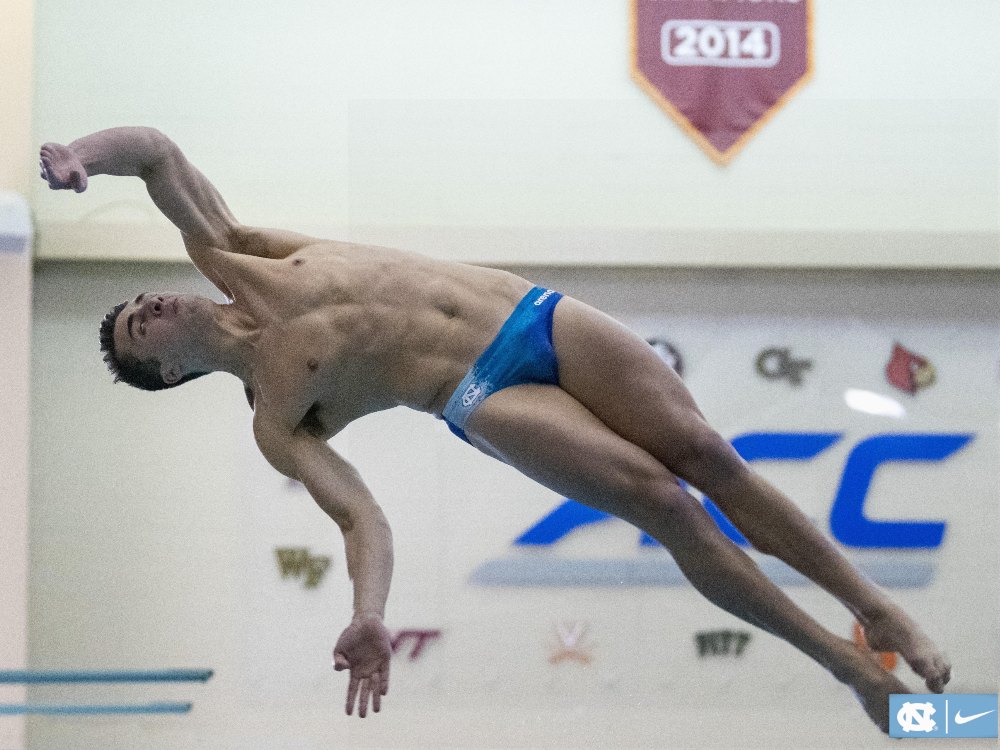 What has the experience of living overseas taught you about life?
The biggest thing is just how awesome NZ is. Obviously, I knew that Aotearoa was pretty groovy when I was growing up there, but spending time over here in the States made me realise just how bloody amazing, accepting, beautiful, and a whole bunch of other adjectives, Aotearoa is. Living in what is considered the deep south and becoming so engrained in American Politics allowed me to see how discriminated against and oppressed people of minorities over here really are. During the whole Trump presidency, it was genuinely really scary to see the policies that he and his administration were implementing that made the lives of LGBTQIA+ people and other minorities pretty stink. That really made me appreciate NZ and how comparatively progressive we are as a country. Being landlocked and not being able to just stroll down to the sea has also taught me that there are not many things that are better than fish 'n' chips on the beach.
Out gay men in sport, particularly the big money team sports like rugby, soccer and basketball, are still a rarity. Why do you think this is?
The bottom line is that there isn't enough LGBTQIA+ representation in the sports media and because of that, sport still isn't a safe place for a lot of athletes. There was research released just last year that found only 13 per cent of LGBTQIA+ Kiwis aged between 15-21 have come out to their team-mates, which is behind countries like Ireland, Canada, Australia, and the US. The same report also found that one-third of New Zealanders who do come out in a sports environment face homophobic abuse, and only one per cent reported that sport in NZ is "completely accepting" of the rainbow community. Even the International Olympic Committee has formally stated that LGBTQIA+ athletes are at a uniquely "high risk" of abuse. I am so lucky and grateful that I had LGBTQIA+ representation in diving through Tom Daley and Matthew Mitcham, who have proved that your sexual orientation and identity have absolutely nothing to do with your ability to succeed in sport at the highest level. I think in sports such as rugby, soccer and basketball where the use of derogatory and homophobic terms on the field isn't uncommon, the idea of being that first player to come out is really scary, and rightly so. The statistics are pretty bloody shocking if you look at them so it is fairly obvious why anyone in any of those sports wouldn't come out.
Tell us about the moment you first came out publicly and what that experience was like for you?
I never actually 'came out' publicly so to say because I honestly never really felt the need to. That's definitely my privilege showing which I am very much aware of – but growing up I didn't have that big coming out moment or that big build-up to tell family or friends you know? So I spent the first three years of high school at an all-boys school which was very stereotypically straight; the whole alpha, heteronormative expectations of what it means to be a man were very much ingrained in the culture of the school. Some people thrive in this environment but I could not relate to it whatsoever. I felt disconnected and like a bit of an outsider but at the same time, at this point in my life I hadn't really given my sexuality any thought.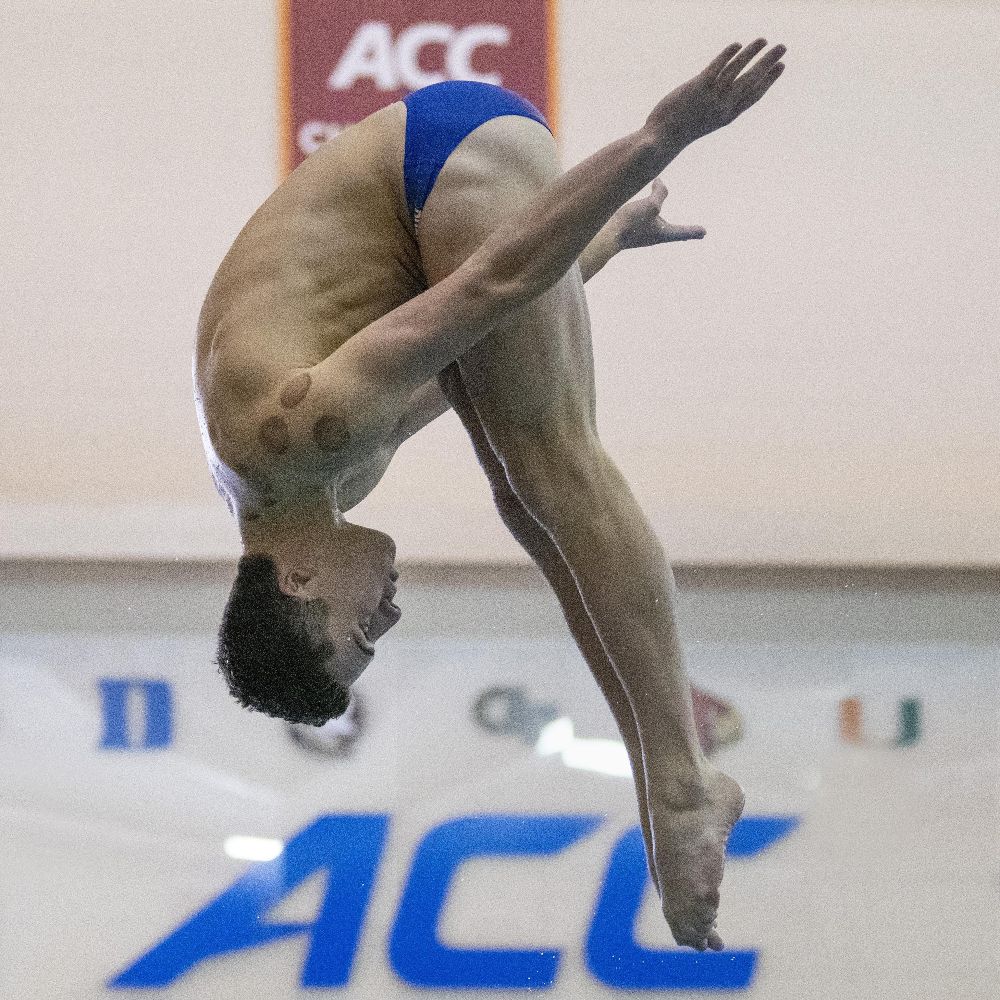 It wasn't until I moved to Wellington High School I properly became aware of my sexuality. The acceptance that radiated throughout this school was something I had never experienced. It wasn't uncommon to see people holding hands while walking through the hallways, regardless of their gender identity. No one cared about who you were dating or who you were sleeping with. I could say to my friends "oh yo, that guy is kind of hot" and I wouldn't be met with "wait you like guys?" or "hold up you're gay?" because everyone was so accepting, non-judgemental, and educated.
I knew my family didn't care if I was straight, gay, bi, or anything in between or beyond, so when I got my first boyfriend I wasn't nervous about telling them I was dating a guy – I was nervous of just telling them I was in a relationship. I've pretty much always been comfortable telling people that I'm queer/gay and if anyone feels any type of way about it, I just tell myself that they're irrelevant and get on with my life.
You are the first man to represent NZ in diving at the Olympics in 37 years! Why do you think this is and what does this mean to you?
Geeze, 37 years is pretty long, isn't it? I knew that there hadn't been any males divers at the Olympics in my lifetime, but genuinely didn't realise it was that long until the NZ Olympic Committee released their press release. I'm just stoked that NZ has some form of representation in Diving at the Olympics because believe me when I say that we have some talent in this country. I reckon by the next Olympics we'll have a team of five or six. I think a lot of it was Lizzie Cui qualifying for the Rio 2016 Games; Lizzie is an absolute stud and one of my best friends and watching her qualifying and being selected for the Olympics really solidified in my mind that it could be possible for me to realistically make it one day.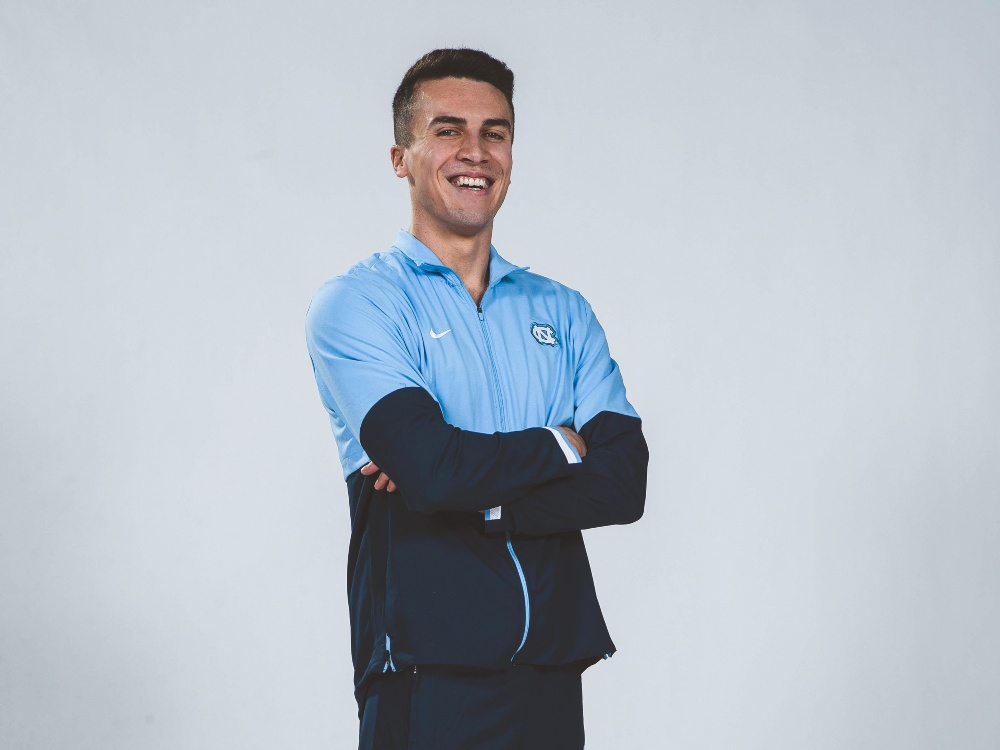 Outside of sport, what do you enjoy doing and what are your hopes and aspirations for the future?
I feel like all I've had time for over the past few years is dive and study. As soon as I get back to Wellington, the first thing I do is run down to the beach and go dunk myself in the ocean. Doesn't matter how cold the water is or whether the sun is out or not, being at the beach is definitely one of my favourite places to be. One of the must do's when I'm back home is going out to town. I'm an absolute sucker for a few tequila shots and a dance floor. Am I a good dancer? Nope. Will I most likely knock you out if you're dancing too close to me because my go-to dance move is flailing my arms and legs around like someone that's being tasered? Absolutely, 100%, no doubt about it. I just love to dance and being in downtown Wellington at night, there's just always so much going on and I always bump into people that I haven't seen in years and most of the time they don't recognise me because I was shocking looking youngster #glowup. When I'm not diving or doing uni, I want to be outdoors. Doesn't really matter what I'm doing, but as long as I'm not stuck indoors that we're vibing.
When will next come back to NZ and do you plan on being based full-time here again in the future?
I'm honestly not too sure when I'll be back which sucks. I really wanted to come home for a little bit after the Olympics but by the time I would have finished the two-week quarantine my semester would be starting, and I'd have to be back in the States for classes. I'm hoping that I can somehow come home around Christmas time, but also can't really see how I would make that work, so it's all still a bit up in the air. I'm just going to keep patiently waiting for Aunty Cindy and Ashley to announce that fully vaccinated people don't have to quarantine upon arrival, fingers crossed they can figure something out. In terms of being based in New Zealand full-time, I'm not too sure about that either! I'm currently thinking of pursuing my masters over here and continuing training for the 2024 Olympics. Also thinking about marrying rich and settling down as a trophy husband. We shall see.
Some of our readers will want to know if are you single? And what are your favourite qualities in a man?
My goodness, you have some nosey readers! I'm going to go with the cliché, "I would like to keep my private life private," but if you own a boat, a house on the Italian coast or your name rhymes with Larry Byles, then DM me dude!
The Tokyo Olympics Opening Ceremony begins tonight at 10.15pm on TVNZ.