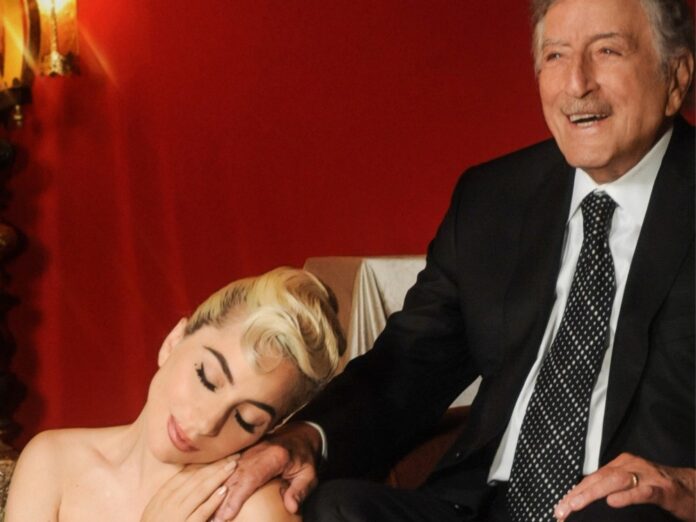 Lady Gaga has announced the release of a new album dropping in October 2021, titled Love for Sale.
Teaming up with music legend Tony Bennett, Lady Gaga has revealed the details of the new album explaining that It will include a "mix of jazz ensemble, big band and orchestral arrangements."
Recorded at New York's Electric Lady Studios – The announcement of the new album was made on Bennett's 95th birthday and follows the recent announcement that he had been diagnosed with Alzheimer's disease by the time of the recording sessions.
Both Tony Bennett and Lady Gaga will perform two shows at Radio City Music Hall next month which has been described as the "last NYC performances of Bennett's career."
Lady Gaga shared the announcement of the new album via Instagram, explaining that Bennett had called her shortly after releasing their original collaboration from 2014 Cheek To Cheek and "asked me if I wanted to record another album with him."
"I'm always honoured to sing with my friend Tony, so of course I accepted the invitation," Gaga wrote.
View this post on Instagram
Love For Sale will feature 10 tracks with an extra two singles added onto the deluxe version, and it will mark Bennett's last studio recording.
Love For Sale will debut on the 1st of October, with MTV premiering the official video for Lady Gaga and Bennett's track "I Get A Kick Out Of You" on Friday the 6th August.