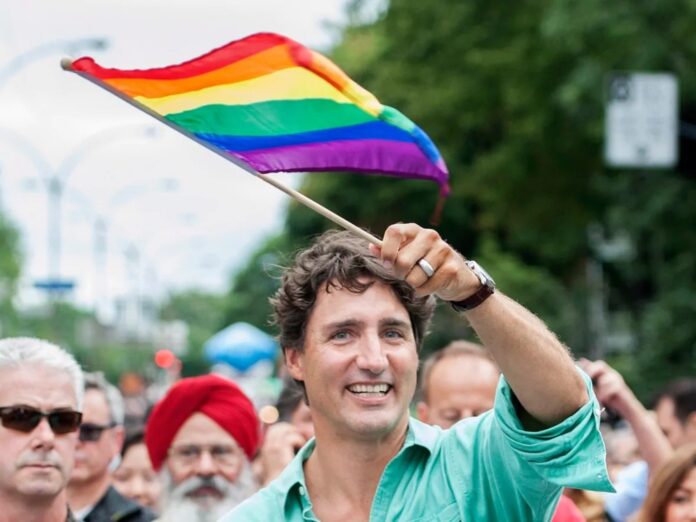 The recently re-elected Canadian Prime Minister is now going viral after a video emerged of him not being able to say "LGBTQ+".
Returned to office earlier this week, Canadian Prime Minister Justin Trudeau is now going viral in a video showing him unable to correctly say "LGBTQ+".
While the video is only now doing the rounds, the clip is from a speech Prime Minister Trudeau gave earlier this month during a campaign stop in which he reaffirmed "his party's commitments on climate change, health care, housing, and child care," according to CPAC.
Trudeau attempts to then talk about his governing Liberal Party's policy for the LGBTQ+ community before stumbling saying.
"I will never apologize for standing up for LGDP, LGT, LBT," he said in the speech. Someone off-camera gives him the correct letters of the acronym before the Canadian Prime Minister continues. "LGBTQ2+ kids' rights to not have to undergo conversion therapy."
Trudeau has been prime minister of Canada with his Liberal Party holding Government since 2015. The Government has been seen as an ally to the LGBT community and Trudeau has marched in Pride parades and visited gay bars during his time as Prime Minister.
Trudeau won a third term in office on Tuesday (NZ Time).
how is this not a scene from a sitcom pic.twitter.com/6SZWh7Rpu5

— dominique🏄🏽‍♀️ (@DomiVino) September 20, 2021