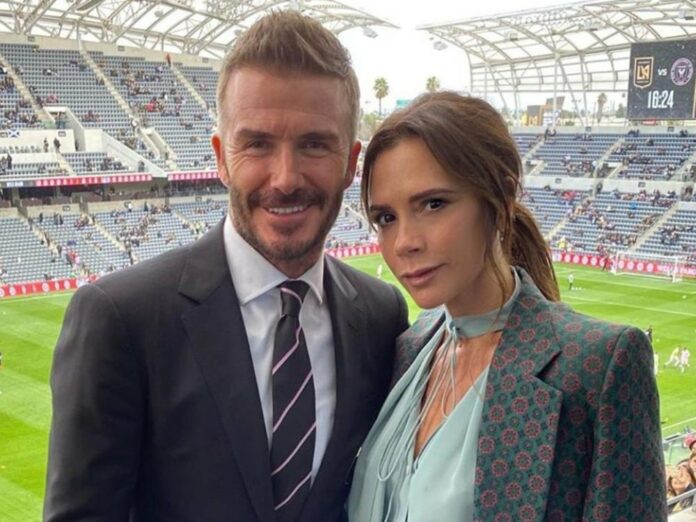 David Beckham who once said he was "honoured" to be called a gay icon, overlooked the country's anti-LGBTQ laws for a deal worth £150million.
Soccer superstar David Beckham has signed a multi-million-dollar deal to become the 'face' of Qatar in the lead up to the 2023 FIFA world cup. The deal is reportedly worth £15 million a year for 10 years.
The deal has prompted backlash from some fans and LGBT rights activists given the Gulf state's appalling human rights record on LGBT and women's rights.
Beckham once said in a 2007 interview that he was "honoured to have the tag of gay icon."
It's unlikely a label he will be wanting to wear with much honour in Qatar.
Homosexuality is illegal in the Gulf state and is punishable by seven years in prison or flogging. Under Sharia law in Qatar, Muslim men can receive the death penalty for engaging in homosexual acts.
LGBTQ rights campaigner Peter Tatchell told The Telegraph that despite Beckham being a past supporter of gay rights, his decision "to act as an ambassador for a homophobic regime like Qatar is a big blow".
A spokeswoman for Beckham said: "David has always talked about the power of football as a force for good on many levels.
"As we reach the one year to go point he will join the wider football community that is coming together for the World Cup 2022 and he's looking forward to what he thinks will be a great tournament."
Tatchell however says he hopes the footballer will reconsider the deal.
"David seems to be putting a money-making deal before human rights. This is damaging the Beckham brand. I hope he will think again."