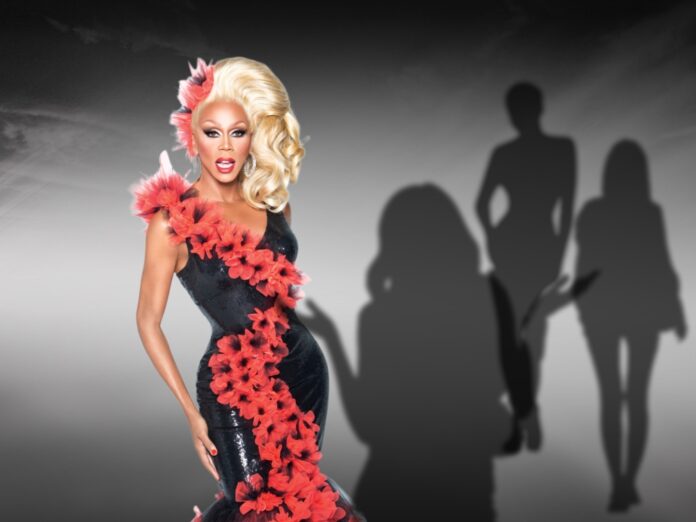 Three Kiwi queens are rumoured to be among the new cast, but can you guess who?
Earlier this year RuPaul's Drag Race Down Under crowned both a Kiwi queen winner (Kita Mean) and Miss Congeniality (Anita Wigl'it).
With Season 2 confirmed will Kiwis have the same success or will the Aussie drag artists take the crown this year?
A couple of exclusive sources have spilt some tea to express and on his own social media Ru has said he is happy to be returning to NZ, even after having had the option of filming Season 2 in husband Georges LeBar's homeland Australia!
"Ru just loves it here. Everyone spotted Michelle when she was out and about but when Ru took in a few exclusive spots – no one noticed him! Privacy is very important to Ms Charles. She's over the party scene and filming in Sydney would have led to endless invites and hounded from the paparazzi!" One exclusive source tells express.
The big question on everybody's lips is what talent will be cast for Season 2?
Season 1 of Down Under took the unusual approach of inviting queens on to the show, but Season 2 has put out a casting call, just as the shows overseas seasons do.
While the line-up for Season 2 is still being shortlisted, express is aware of some legends of the Kiwi drag scene that have been turned down!
Their rejection letter wisely reminds them: "Remember, many Drag Race Alumni have auditioned numerous times before actually making it on the show, so please don't be discouraged from auditioning again for any future series."
So who has made the shortlist exactly?
As one would expect rumours are flying around the Auckland drag scene and the word on the street is…
One Kiwi queen will bring the sort of back story that Ru just lives for. One is internationally acclaimed. And the other will be excited for a singing challenge.
Should make for interesting viewing!