Minister for the Prevention of Family Violence and Sexual Violence Marama Davidson has announced the approval of funding to support national-level family violence and sexual violence prevention initiatives for LGBTQIA+ people, disabled people, older people and new migrant communities in Aotearoa.
This funding is part of a $2 million commitment from Budget 2019 to understand violence prevention needs and develop violence prevention initiatives in Rainbow, new migrant, disabled, at-risk and older people over two years.
The Rainbow Violence Prevention Network is excited to be a recipient of this funding, awarded to the following proposed initiatives. The different initiatives will run as collaborations of the network and be led and hosted by different organisations on behalf of the RVPN. Funding committed comes to a total of $455, 617.64 across all the initiatives.
Rainbow Violence Prevention Network Coordinator role – InsideOUT Kōaro.
Development of a 'healthy relationships and consent' programme for Rainbow young people – InsideOUT Kōaro and RainbowYOUTH.
Online course for transgender and intersex people (or those with variations of sex characteristics) aimed at 18+ through to adults and older adults – Gender Minorities Aotearoa and Intersex Aotearoa.

Development of a rainbow violence awareness-raising campaign aimed at rainbow communities of all ages – OutLine
Development of Primary Prevention of Violence Practice Guidelines for working with rainbow communities and individuals – RespectEd Aotearoa.
The Rainbow Violence Prevention Network say they welcome this support from the government as the first investment into rainbow violence prevention in Aotearoa New Zealand. They view this as a great starting place and look forward to seeing further actions to support violence prevention for rainbow communities in the National Strategy to eliminate family violence and sexual violence, due to be launched on 7 December.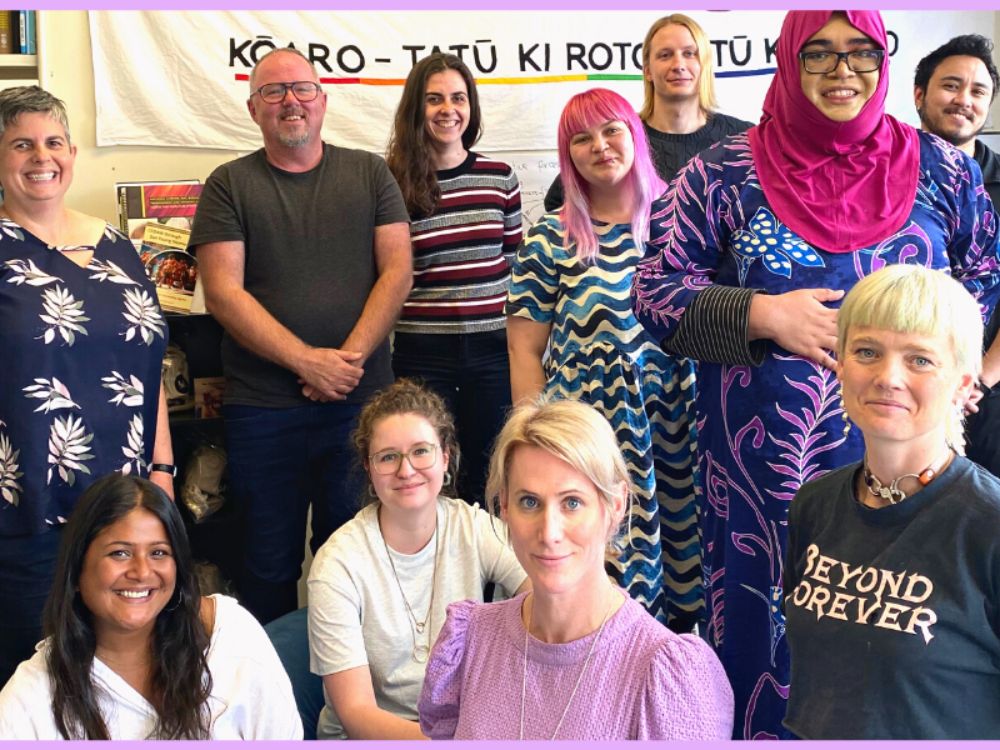 The Rainbow Violent Prevention Network (RVPN) was formed in 2018 when TOAH-NNEST Tauiwi Caucus responded to a request from a group of individuals and Rainbow organisations who wanted to collaborate to advance work in this space. This was part of a commitment to support sexual violence prevention initiatives led by marginalised communities. An informal network was subsequently formed and has met monthly since.
Currently, the RVPN is made up of the following individuals and organisations: