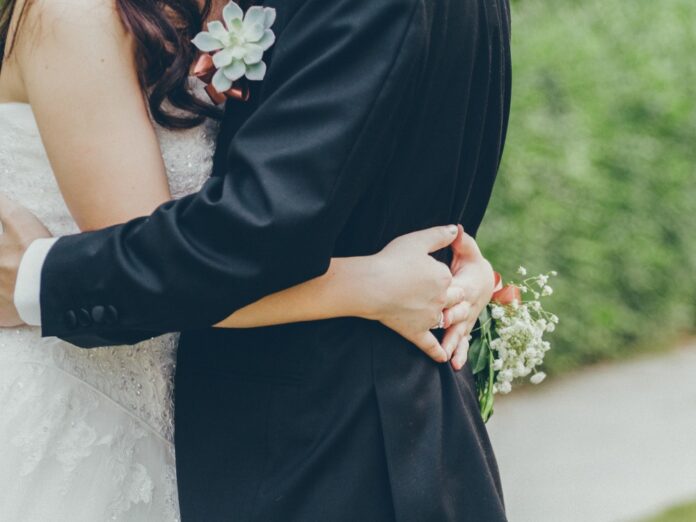 Married at First Sight Australia has decided to axe a contestant from the show following homophobic and misogynistic outbursts on his social media.
The man at the centre of the controversy, Simon Blackburn, was featured in the teaser trailer for the show's upcoming season. However, it is now reported that the man will now be completely edited out of the show.
The fly-in, fly-out (FIFO) miner was called out for his social media comments by non-other than his wife in the show Jessica Seracino, who discovered the disturbing content after filming their wedding and honeymoon.
Blackburn's horrific comments, which include describing the LGBTQ+ community as "filthy" and making degrading comments about women, were made during live videos on social media.
"You might we well just jump into a box, you're gonna get AIDS," Blackburn stated before adding, "If you are gay, you are gonna get AIDS. It's just disgusting. It's like filth. It's actually filth. That sexual orientation is f**king filth."
Blackburn also boasted that he does not date women "over 60 kilos" while he referred to a woman he dated as a "c**t" repeatedly.
Speaking about the incident, a Nine representative explained, "When unacceptable social media content was discovered in relation to Simon Blackburn, we immediately took steps to remove him from the programme."
Blackburn has since tried to downplay his online footprint in a statement posted on his Instagram, saying, "Just to clarify, I haven't posted on TikTok in six months, and all videos of me are reposts or screenshots of lives from last year!"
"Not my current thoughts or mindset! No further comment will be given! I've got COVID, let me rest!" he added.