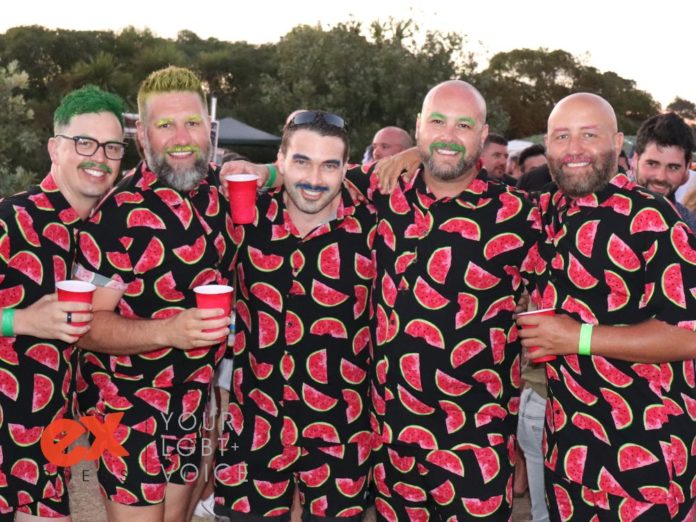 Hi-de-Hi Campers – Steven Oates loves nothing more than embracing the great outdoors! He talks to the hosts, owners and organisers of some of NZ's most flamboyant spots to pitch your tent this Summer.
No doubt this New Year's Eve K Road and other Queer nightlife hotspots around the country will be heaving with revellers dancing into the New Year. Although clubs will undoubtedly be packed following a nightlife-deprived Lockdown, this isn't necessarily how every Queer person wants to welcome in 2022. After months of staying in, the prospect of getting into the great outdoors has never looked so good.
Camping at NYE and throughout the summer has become increasingly popular, with people flocking to beautiful spots around the country that offer a more laidback and casual experience. Uretiti, Vinegar Hill and Autumn Farm are Aotearoa's most popular and well established Queer-friendly campsites. All of which attract a very loyal following who return year after year.
DOC Campsite Uretiti is situated on a vast, stunning white sand beach just over an hour and a half's drive north of Auckland's centre.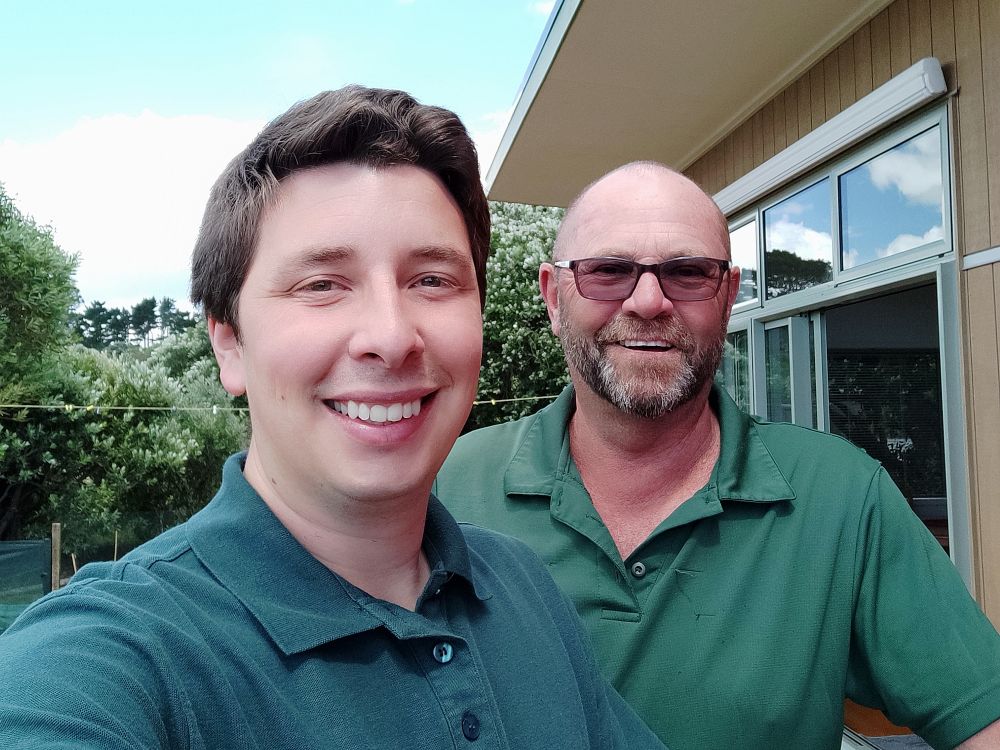 Steve Farrow and his partner Adrien have been camp hosts and managers since mid-2020 with Steve having lived at Uretiti since 2013. Steve became well known to regulars with the establishment of the now famous 'Daddy's Bar'. "Daddy's was created back in 2013 when a friend and I got a bar leaner outside the caravan where we would have our afternoon beers. One camper yells out, 'those daddies have got a bar,' and the rest is history," he tells us.
"Uretiti has been popular for many reasons. Its coastal beach location is only a short drive from Auckland. The Gay community are not threatened at all and have done a huge amount of gardening and redevelopment of the camp of recent years at their own cost in money and time. We have over 1000 people over the high season every night." Says Steve, confirming that Uretiti is now officially NZ's busiest campsite!
With a regular crowd descending on the pristine beach every summer, you wonder how friendly it might be for newcomers wanting to experience Uretiti for the first time?
"I feel that any first-timers are welcome and will not feel outcast at all," Steve assures. "Everyone mingles through the camp gay and straight, and I feel this has made Uretiti what it is today."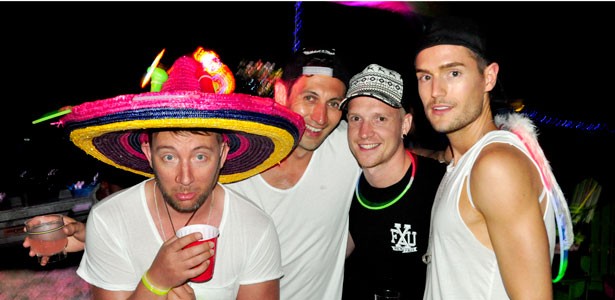 In years gone by there was even an infamous cruising area in the sand dunes, known as 'The Library'. "When the pine trees were situated in the dunes, a lot of action took place however, a couple of years ago all the trees were chopped and now those that venture there need to find alternative spots to play," laughs Steve, adding, "but I'm sure that this behaviour still goes on today!"
If sun and surf and a spot of 'reading' at Uretiti, sounds like your idea of paradise you need to book early! Christmas and New Year have been booked out since August. Check out bookings.doc.govt.nz/web to see when spaces become available.
A little further south down the North Island, about 45 minutes' drive north of Palmerston North is Vinegar Hill. This campsite sits in a sheltered valley and on the banks of the picturesque Rangitikei River. Vinegar Hill has attracted gay and lesbian families as far back as 1977 with the first 'Queen of Vinegar Hill' was appointed in 1985.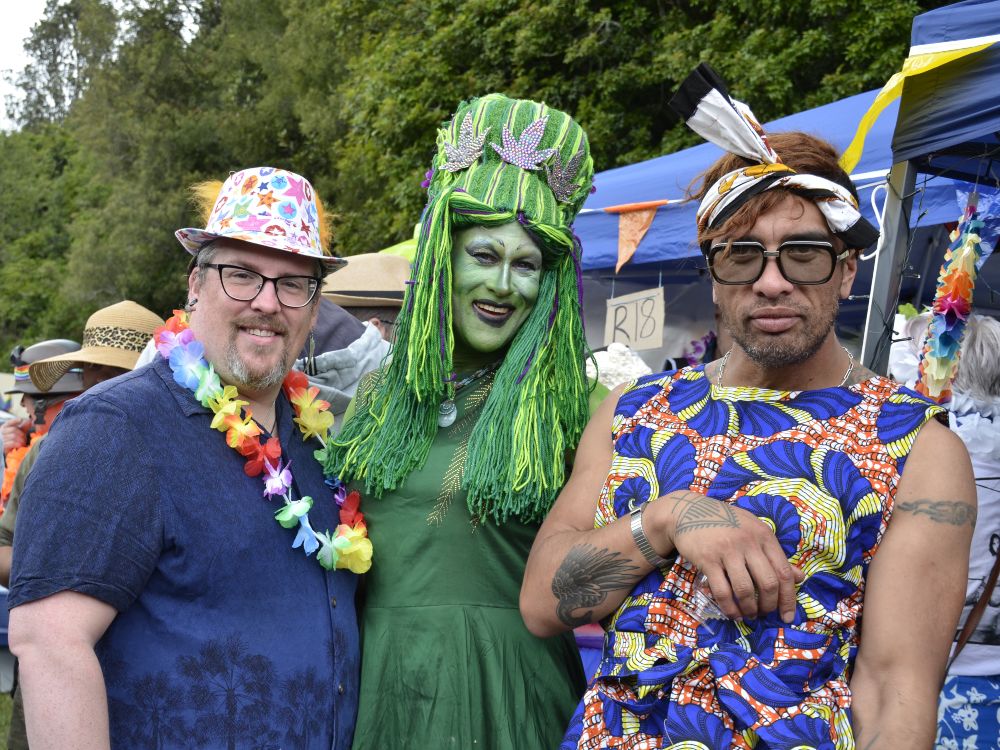 Jamie Gardner is former 'Queen of Vinegar Hill' (an annual pageant competition, run every New Year's) and the current reigning Queen Mother, tells us: "Vinegar Hill is an open space, normally we have around 1200 campers over the Christmas / New Year period….. There are two defined areas of the campsite, the 'Southern' gay end and the 'northern' straight end."
Vinegar Hill is well known for attracting a diverse crowd, many coming from the Wellington region. "It is a most welcoming camping site, with such a diverse group of people – everyone feels welcome… rock up and come say hello and you will be welcomed," says Jamie. "It's family-friendly and attracts campers of all ages, ethnicities, and backgrounds. The southern end has very much an LGBT feel, where gay families can feel very safe and protected"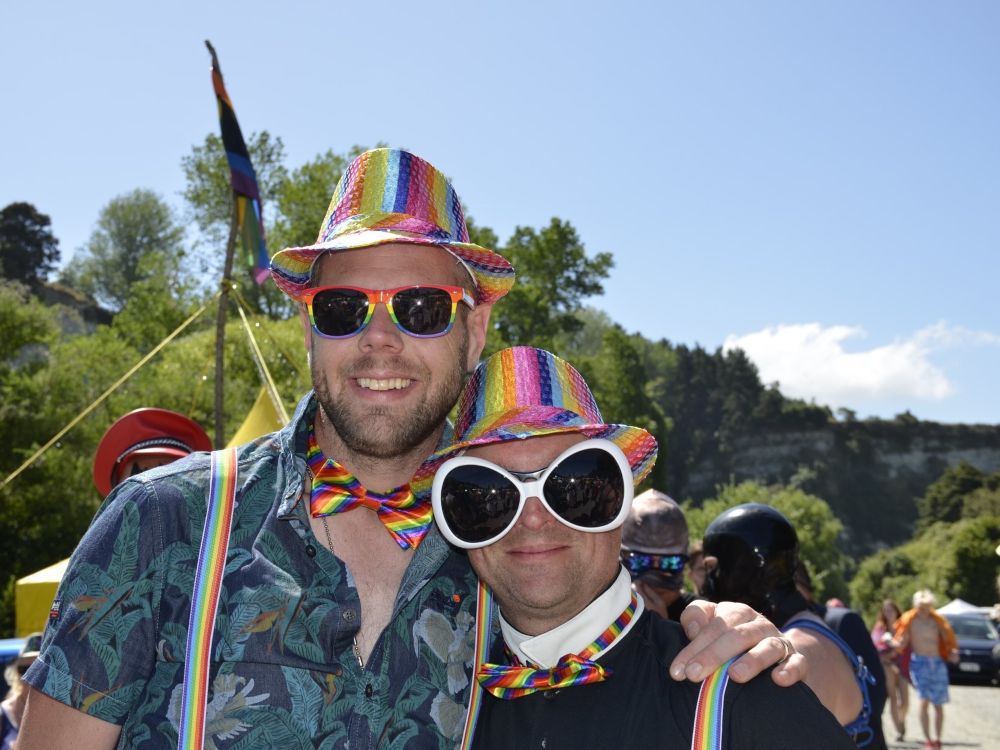 While Vinegar Hill is famous for its party and shows on New Year's Eve including the legendary Queen of Vinegar Hill pageant. Sadly this year things will be more subdued. "There will be no formal events or NYE party this year, due to the new government guidelines at Vinegar Hill as public parks and reserves remain open at all levels." Hopefully, things will be back to normal next year and Vinegar Hill will return to its usual glittering fabulousness. Book your spot at: mdc.govt.nz
Not to be outdone by the North Island, on 'mainland' (South Island) you can find Autumn Farm. This stunning slice of rural paradise is nestled at the southern end of Golden Bay, 90 minutes' drive West of Nelson.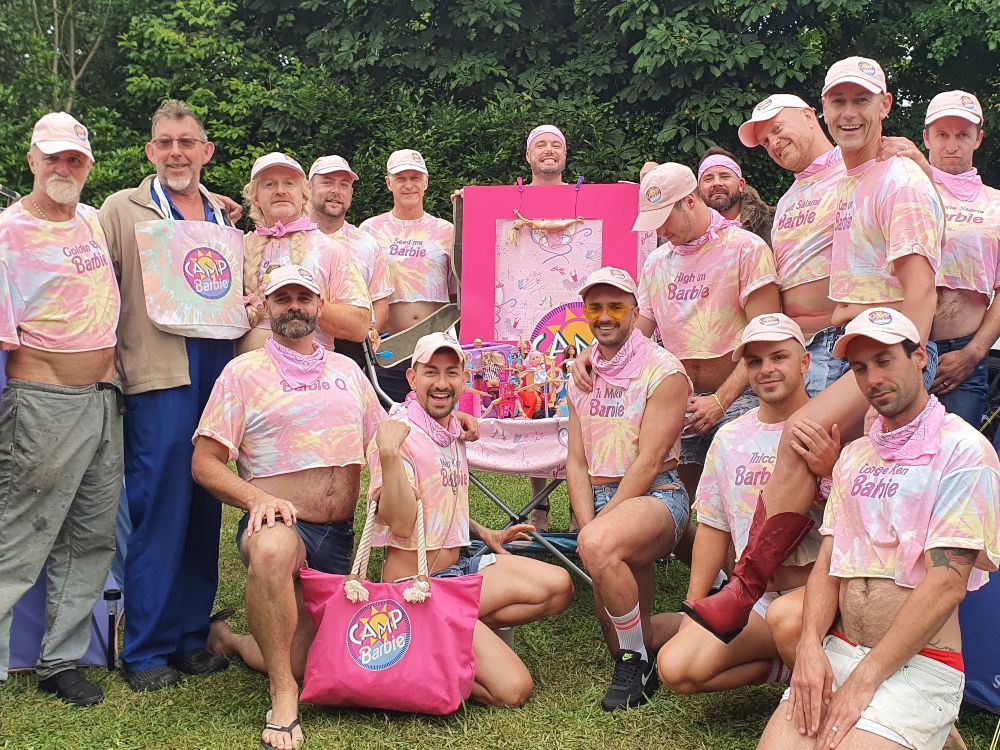 Autumn Farm's 'Summer Camp' event has been going strong for more than 25 years. Over the New Year period, there is a strong gay male focus with only men allowed, but anyone from the queer community is welcome throughout the rest of the year.
"Our primary purpose has been to provide a space for males to explore their sexuality in a safe supportive environment." co-owners Pete & Peter tells express.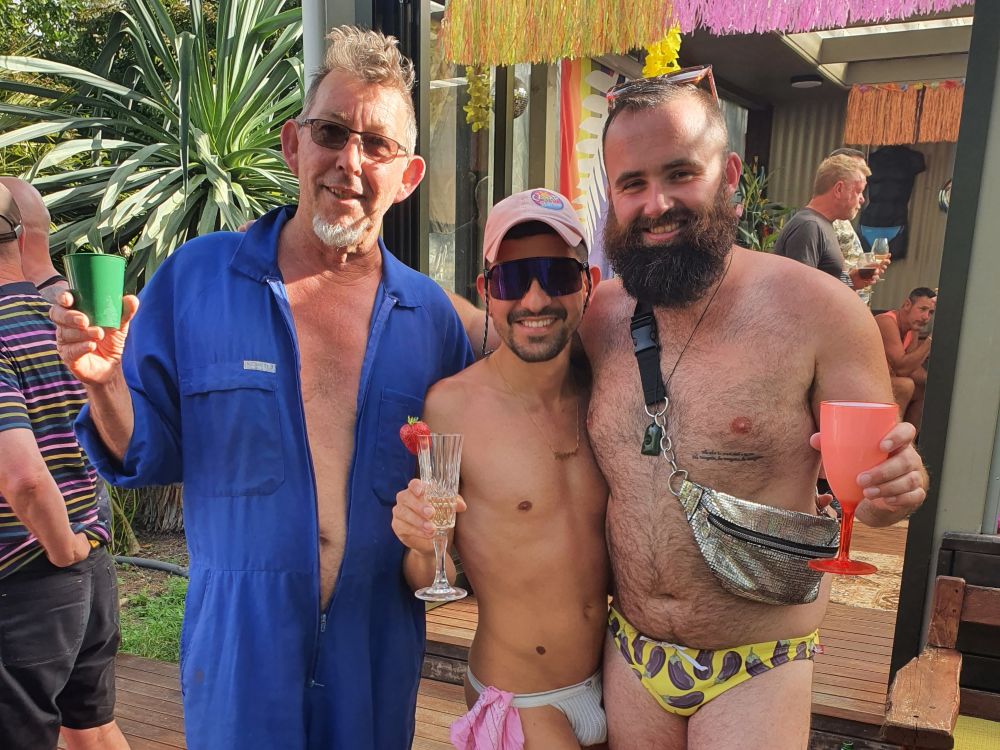 Well known for its clothing-optional policy, Autumn Farm also specifically naked events during the summer. "The vibe here is friendly and inclusive and solo guys are welcomed," they assure.
The property's gorgeous landscaped gardens are a must-see. And the owners pride themselves on offering different types of accommodation to suit all budgets.
"We have a Campground with all the usual facilities. There is a Backpacker Dorm with six beds, plus a Lodge with six double rooms and six separate double person Cabins," Peter & Pete tells us.
All Autumn Farm's accommodation options book up quickly, but this summer there are still a few spots left. Book at autumnfarm.com
Whether it be beach, river or vast gardens, north or south, there is definitely a queer-friendly option to suit any camper. Everyone express spoke to echoed the same sentiment, that first times need not be shy. Camping is an amazing way to make new friends and memories. So throw the tent in the car and hit the road this summer. But don't forget to book ahead. Happy Camping!