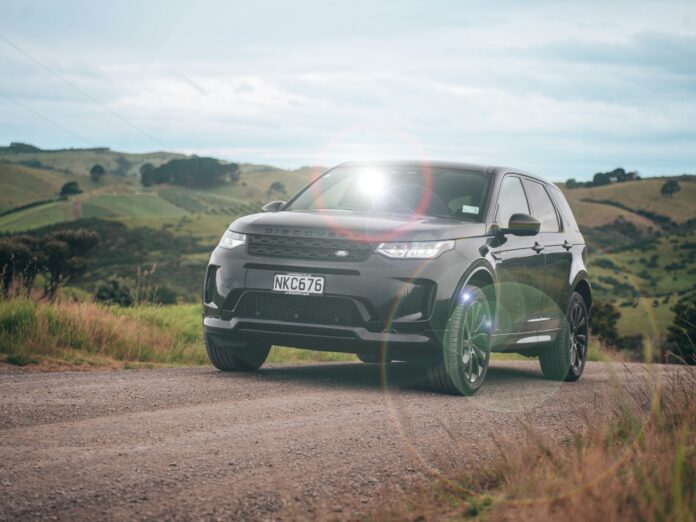 Eager for a little post-lock-down adventure with a handsome new ride? express takes advantage of Auckland's newfound freedoms and open borders by taking the all-new Land Rover Discovery Sport on a date to see what makes the twink of the Land Rover Family tick!
Firstly, let's be superficial and talk looks. Unsurprisingly the Discovery Sport is one heck of a head-turner! Land Rover's sporty and luxurious DNA is certainly at play here. The Discovery Sport is your mate's hot brother. Brimming with BDE and confidence.
Shorter and stocky, the Discovery Sport is a proportionately perfect Rugby player in car-form (think scrum-half or wing). Coupled with its sleek LED lights, two-tone colour scheme, striking lines, and wide stylish grille, the Discovery Sport has an assertive dominant look that is still uniquely cute.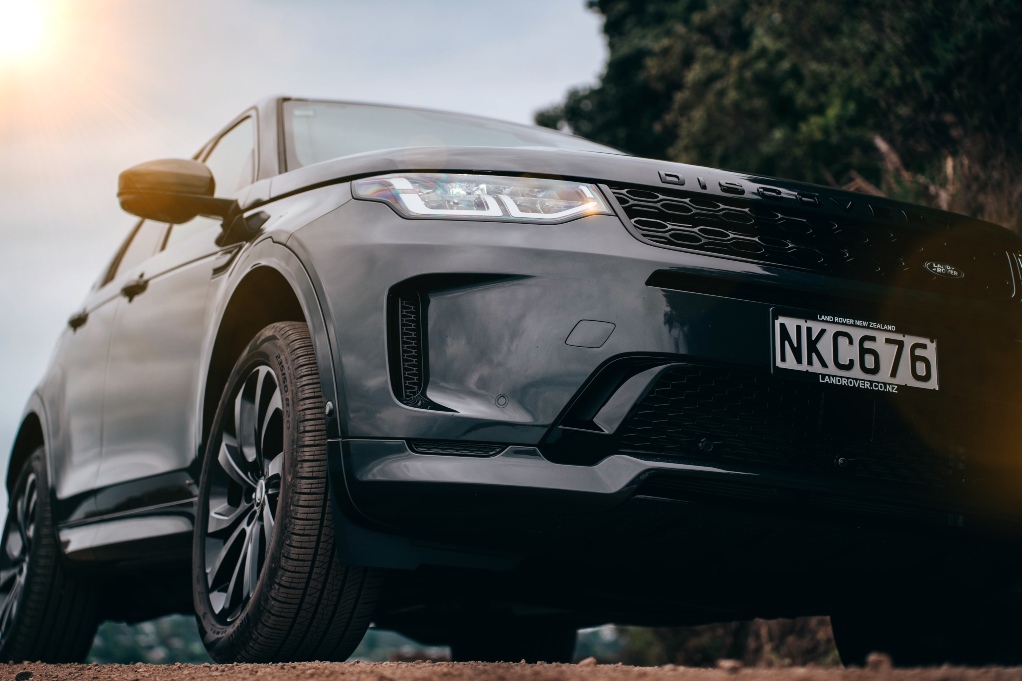 Not to be outdone by its external beauty, on the inside the Discovery Sport punches well above its weight! Modern and simple; the styling and versatility of the interior is on point, suiting both off the beaten track adventures, and easy-going urban jaunts. Needless to say, the quality of all components is exactly what we have come to expect from Land Rover, boasting premium well-built materials that feel solid, sophisticated and luxurious.
However, the Discovery Sport is not just a pretty face, beneath his dashboard lies a big brain!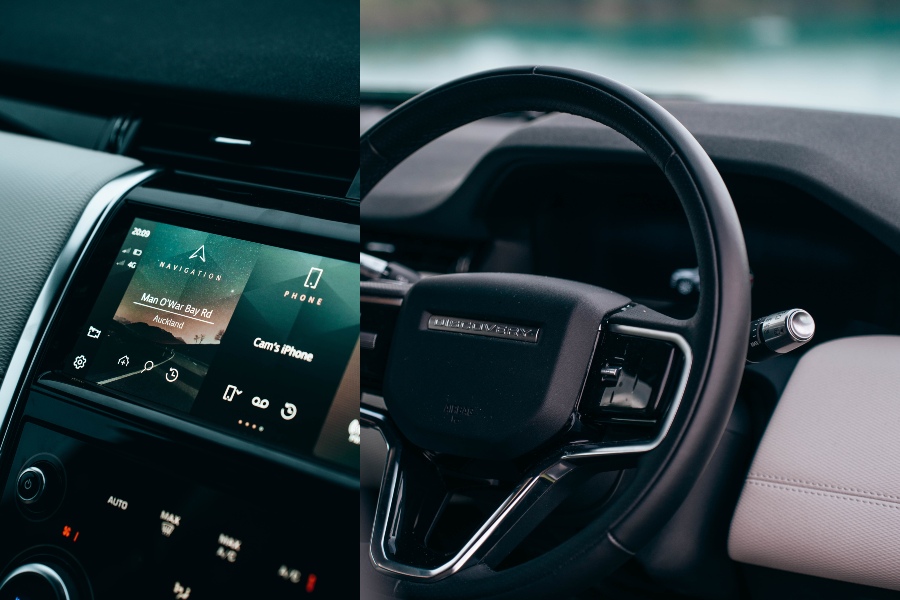 The Discovery Sport has all the most up-to-date tech to give you extra comfort and entertainment at your fingertips, plus safety confidence both on or off-road.
Controlled through the intuitive infotainment system the Discovery Sport hosts all the gadgets you need, with Apple Carplay, Android Auto, and its easy-to-use Connected Navigation. Its wide range of driving aids is also controlled through the central hub including adaptive cruise, steering assist, 360-degree cameras, and, of course, the terrain responsive all-wheel-drive system, which ensures the Discovery Sport is extremely capable, no matter the conditions or environment.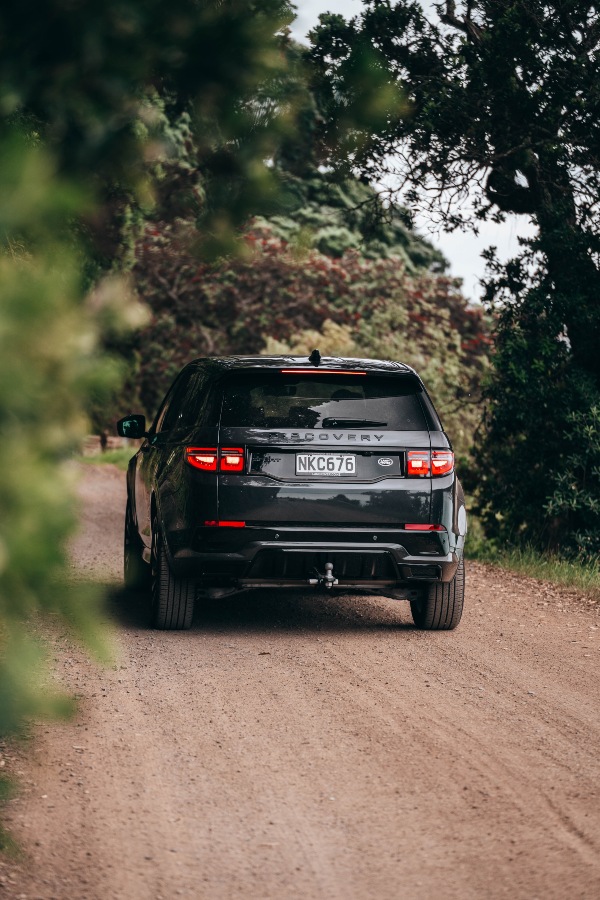 Behind the wheel, the Discovery Sport is versatile (like a strong vers-top) and has been designed to excel both off-road and on-road.
The Discovery Sport really does come into its own zipping around town and getting out and about on the open road. Combining its smaller build, nippy-engine and high-tech driving aids with Land Rover SUV DNA pumping through its veins, means you have great visibility with exceptional handling and manoeuvrability. The ride is super smooth and comfortable – you won't feel those pesky speed bumps or potholes thanks to the class-leading, luxurious comfortable seats and plush adaptive suspension.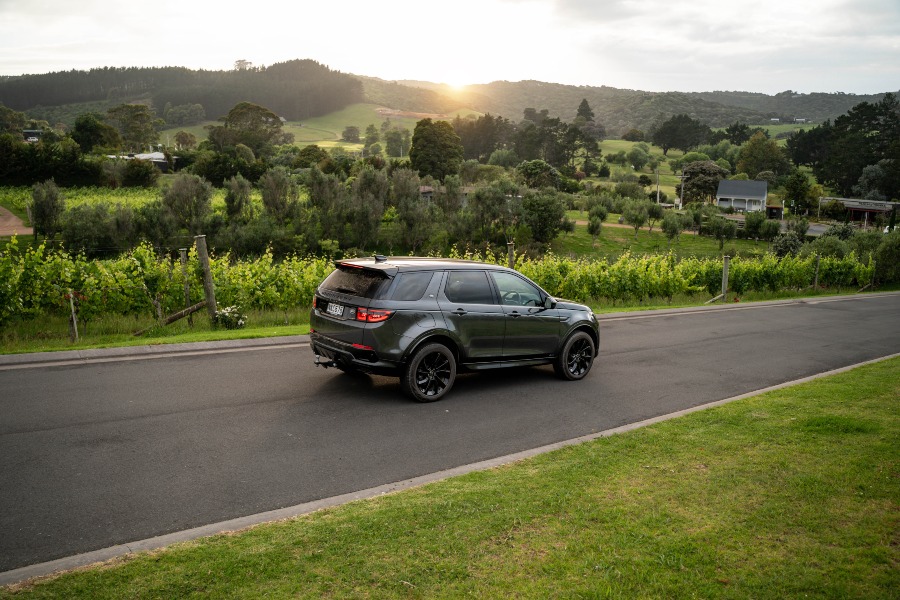 All around the Discovery Sport is no catfish. What you see advertised is what you get! Versatile, sporty, adventurous and luxurious – swipe right and sign me up.