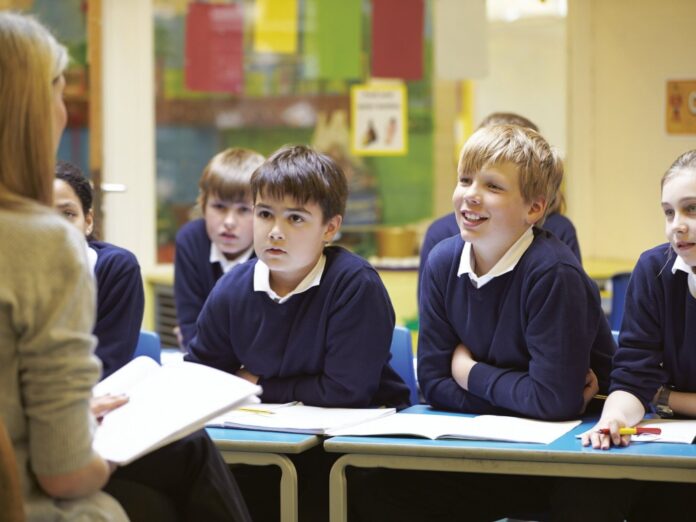 Lawmakers in the U.S. State of Florida have passed a bill that will ban discussions of LGBTQ+ topics including, gender identity and sexuality, in classrooms.
Known as the "Parental Rights in Education" bill, House Bill (HB 1557) would prevent schools from engaging in and encouraging classroom discussion about LGBTQ+ topics and people in "primary grade levels or in a manner that is not age-appropriate or developmentally appropriate for students."
In addition to preventing such discussion, the legislation would also allow parents or caregivers to seek legal action against any school where a teacher discusses gender identity, sexuality or discussion about LGBTQ+ people.
According to Florida Politics, the bill passed in the House education and employment committee on Thursday the 20th of January and will now advance to the House floor for a vote.
Joe Harding, who is the Republican representative that introduced the bill, claims that the legislation is about "defending the most awesome responsibility a person can have: being a parent."
In response to Harding, his bill and, Republican support, Chasten Buttigieg (husband of U.S. transportation secretary Pete Buttigieg) called out the legislation and Florida governor Ron DeSantis for making the state a "harder place for LGBTQ kids to survive."
"This will kill kids," Buttigieg wrote on Twitter to Florida governor Ron DeSantis. "You are purposefully making your state a harder place for LGBTQ kids to survive in."
Sam Ames, who is the director of advocacy and government affairs for the Trevor Project, has also criticised the bill, explaining that it could have severe consequences for LGBTQ+ youth in the state.
"This bill will erase young LGBTQ students across Florida, forcing many back into the closet by policing their identity and silencing important discussions about the issues they face," Ares explained.
"LGBTQ students deserve their history and experiences to be reflected in their education, just like their peers," They added.
Helpline services are available right now in New Zealand that offer support, information and help for you and your parents, family, whānau and friends.
All the services listed here are available 24 hours a day, seven days a week, unless otherwise specified.
National helplines
Need to talk? Free call or text 1737 any time for support from a trained counsellor.
Lifeline – 0800 543 354 (0800 LIFELINE) or free text 4357 (HELP).
Suicide Crisis Helpline – 0508 828 865 (0508 TAUTOKO).
Healthline – 0800 611 116
Samaritans – 0800 726 666
Depression-specific helplines
Depression Helpline – 0800 111 757 or free text 4202 (to talk to a trained counsellor about how you are feeling or to ask any questions).
www.depression.org.nz – includes The Journal online help service.
SPARX.org.nz – an online e-therapy tool provided by the University of Auckland that helps young people learn skills to deal with feeling down, depressed or stressed.
Sexuality or gender identity helpline
OUTLine N.Z. – 0800 688 5463 (OUTLINE) provides confidential telephone support.
Helplines for children and young people
Youthline – 0800 376 633, free text 234 or email talk@youthline.co.nz or online chat.
thelowdown.co.nz – or email team@thelowdown.co.nz or free text 5626.
What's Up – 0800 942 8787 (for 5–18-year-olds). Phone counselling is available every day of the week, 365 days of the year, 11am–11pm. Online chat is available from 11am–10:30pm 7 days a week, including all public holidays.