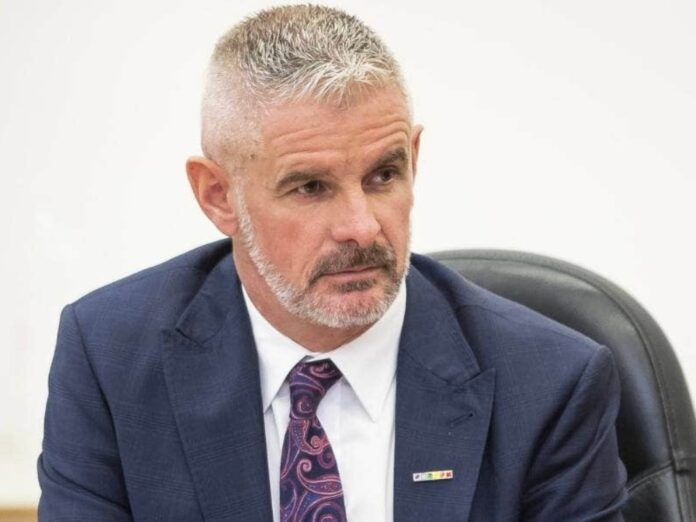 Days after he dramatically aborted a rumoured Mayoral bid, Turner speaks candidly to express about his significant contribution to the LGBTQ+ community and what's next!
Christchurch's deputy mayor Andrew Turner has announced his retirement from local body politics in October.
The move surprised his colleagues and observers of Christchurch local body politics alike who expected Turner would make a historic bid to become the city's first openly gay Mayor.
In the wake of the shock announcement, Turner tells express that he is proud of his time on council and is happy to step away to pursue new opportunities.
Turner highlights his proudest LGBTQ+ moments to us, noting the closer relationship the council now has with the city's rainbow community.
"The City Council now flies the Rainbow flag from its building during Christchurch Pride week, the Council's economic impact agency, ChristchurchNZ, is a very proud and active partner in Christchurch Pride, as is the Christchurch Foundation, and the Council itself," Turner says.
"It is great to have been part of making the introductions, conversations and relationships that have enabled these partnerships to happen, and to have been able to use my role as Deputy Mayor to encourage and leverage this."
Turner's role cannot be underestimated, it's possible they wouldn't have happened without his passionate lobbying.
"In conversations at Council and other Council controlled companies and agencies, I have deliberately elevated and broadened discussions about diversity and inclusivity, attempting to ensure diversity and inclusion are top of mind, and that we move beyond diversity being expressed with a singular focus on gender diversity, and even then, often with tendency towards a narrow and binary view of gender.
"This has included a focus on safe spaces for everyone, non-binary changing and toilet facilities, and encouraging diversity and diversity of thinking on the Boards of Council's companies," Turner says.
While Turner is the first openly gay deputy Mayor, he hopes he is not the last and says he believes diversity on council is vital.
"As I step away, I would encourage others from our rainbow communities to consider standing for election so that our communities continue to be well represented in Council decision making and have an effective conduit to Council," Turner tells express.
"I think it is important that the diversity of the city is reflected in diversity around the council table. Age, gender, sexuality, multicultural, disability, and other diversities need to be there to allow the widest range diversity of experience, diversity of views, and diversity of thought."
So, what's next?
Turner has ruled out a run for Parliament and is unlikely to return to Council, although he has left the door ajar – ever so slightly.
"Three days is a long time in politics – let alone three years. Depending on what happens in the 2022 election and the next Council term and depending on what happens in my life over that same period…. you never know." Turner says.
"I can't discount it completely, if it's the right thing for the city and the right thing for me at that time – then it's something I would consider. I've always had the theory that 'going back' isn't a good idea, but there are exceptions to every rule. I'm not saying 'never', but I'm certainly not saying 'watch this space' either."