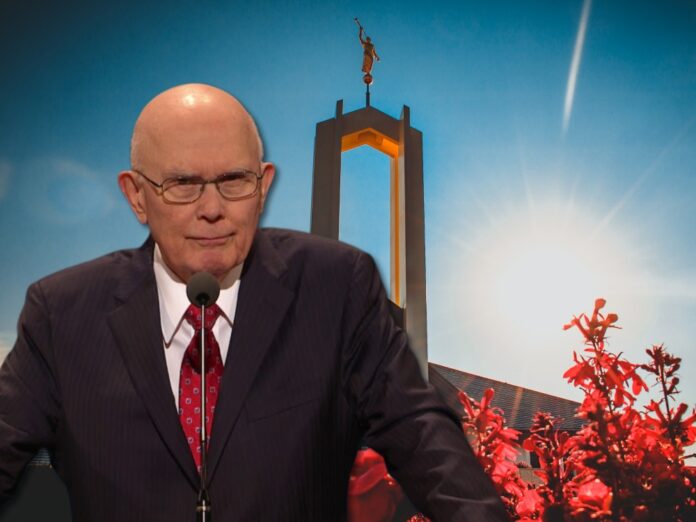 One of the Mormon Church's top leaders has reiterated the faith's opposition to LGBTQ+ rights with an anti-same-sex marriage and transphobic rant.
Dallin H Oaks, who is the second-highest-ranking leader of the Church of Jesus Christ of Latter-day Saints (also known as the Mormon church), made the comments during a biannual conference at the Church's headquarters in Salt Lake City, Utah.
Preaching to the audience, Oaks explained that despite external pressure, the Church would not alter its stances on same-sex marriage or gender identity.
According to
AP
, Oaks' rant began by claiming that the highest level of salvation "can only be attained through faithfulness to the covenants of an eternal marriage between a man and a woman."
" That divine doctrine is why we teach that gender is an essential characteristic of individual pre-mortal, mortal and eternal identity and purpose," he added.
Oaks then went on to say that the Mormon church "opposed changes that confuse or alter gender or homogenise the differences between men and women" and claimed that "confusing gender, distorting marriage, and discouraging childbearing" was simply the devil's work at play.
The Church leader's comments follow multiple resignations from the organisation, notably in December 2021, when tech billionaire Jeff T Green resigned, citing its stance on LGBTQ+ rights as a reason for leaving.
Following his resignation, Green donated USD$600,000 to LGBTQ+ rights group Equality Utah.