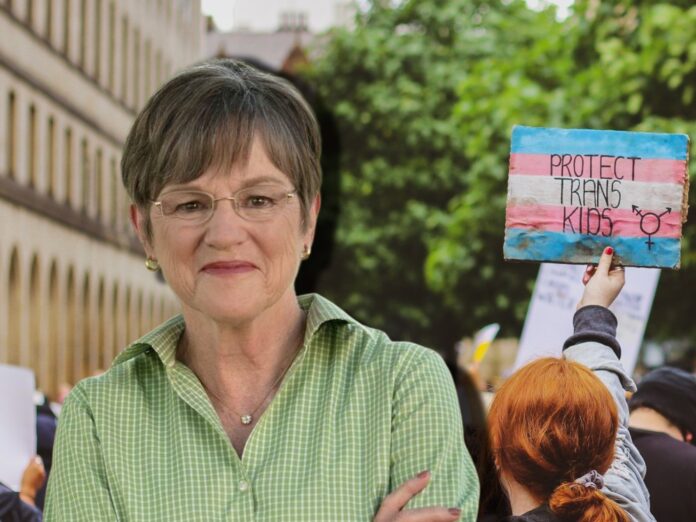 Legislation that would have seen transgender athletes in girls' and women's sports banned in the state of Kansas has been stopped at the final hurdle thanks to the state's Governor.
Governor Laura Kelly vetoed Senate Bill 160 (SB 160) on Friday the 15th of April after the legislation was approved 74-39 in the state House and 25-13 in the state Senate.
Aiming to prevent trans students from participating in girls' and women's sports at publicly-funded schools from elementary through to college, the legislation had been widely criticised and only required signoff from the Governor to become law.
In a statement following her veto, Governor Kelly explained that the proposed legislation would harm both children and families in Kansas and felt it would affect the state's ability to attract and retain business.
"Both Republican and Democratic Governors have joined me in vetoing similar divisive bills for the same reasons: it's harmful to students and their families, and it's bad for business," Kelly said.
"We all want a fair and safe place for our kids to play and compete. However, this bill didn't come from the experts at our schools, our athletes or the Kansas State High School Activities Association," She added.
"It came from politicians trying to score political points."
This is not the first time Kelly has used her powers to veto legislation, most notably in 2021, when she vetoed similar anti-trans legislation, which Republican lawmakers tried desperately to have overturned in the Kansas Senate.
While the Kansas state veto remains in effect, for now, similar trans sports bans have been passed into law across 15 other states in the U.S.A in just a week, including Kentucky, whose Governor also decided to veto to no avail with the veto being overturned by the states Senate.