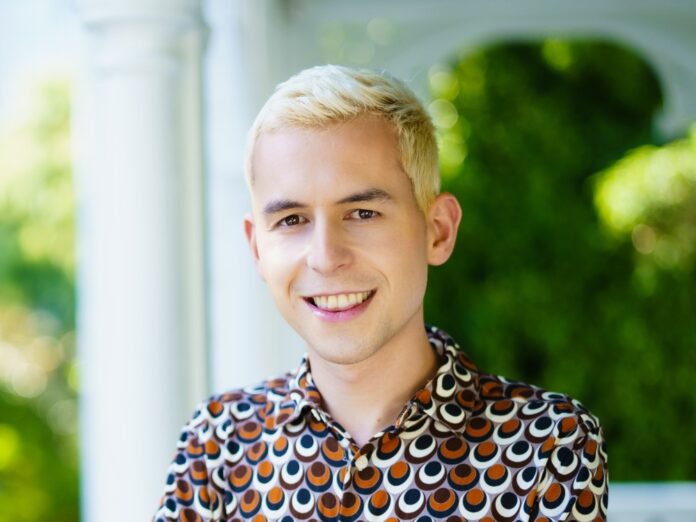 James Mustapic's Abandonment Issues is the best NZ TV show of 2022. A hilarious satirical comedy where Mustapic takes aim at Kiwi TV shows and advertisements from the early 2000s and asks 'where are they now?' From Susanne Paul's infomercials to Drew Neemia's celebrity interviews (one revealing Justin Bieber doesn't know what 'German' means) and Neat 3B Action Cream's crying underwear ad; Mustapic's sharp comic timing and pointed subject selection will leave rolling on the floor laughing. Mustapic tells express about his comedy career, inspiration for the show and what's coming next.
Abandonment Issues is pure genius in a half an hour TV show. Is your obsession with early 2000s pop culture genuine?
My obsession is absolutely genuine (with a little bit of gentle irony)! I grew up watching these shows and they were my everything, plus Drew Neemia was a huge part of my sexual awakening.
Would you do a Season 2 of the show?
I would absolutely love to do a season 2! I really want to do one about X Factor NZ and the iconic Natalia Kills moment, and I'm super keen to do one about Dane Rumble, as well as an episode about Shortland Street! There's still so much content out there that I'm dying to cover.
Season 1 ended on a slightly austere note when after being hyped for most of the season, Drew Neemia refused to make an appearance on the episode which was dedicated to his C4 career. Did it surprise you that he was unwilling to appear, or was surprising how many celebs were willing to do the show?
It did not surprise me that he wasn't keen, based on the fact that he has blocked me on multiple social media platforms! But I genuinely do feel a bit bad, he is probably thinking, "this twink needs to leave me alone!"
I was surprised at how many celebs were keen to be a part of it though, as the show is very cheeky and I do make fun of a lot of them. I think the celebs that got involved and played into it came out looking the best though!
Were there any behind-the-scenes dramas?
There were absolutely some behind-the-camera dramas – there are definitely a few diva NZ celebs in our midst! I cannot say who, but quite a few of the episodes did not go the way that we planned at all! That's kinda what makes the show fun though, and I'm really happy with how they all turned out in the end.
How did you first get into comedy?
I started in 2015 at raw comedy night at The Classic Comedy Club on Queen Street! The crowd were very kind thankfully, as most of my material was absolute shit. Fingers crossed, I've improved seven years later!
The fact you won Best Newcomer at the 2018 NZ International Comedy Awards and were nominated for the Billy T the following year, suggests you have! Do you prefer doing live stand-up comedy or a satirical series?
I love seeing live audiences so much, and it's so nice to have that live interaction with crowds – but Abandonment Issues is probably the most fun I've had making anything!
You rose to fame with your YouTube series Shorty Street Scandal. What inspired you to make these musings about NZ's premier soap into a web series?
I grew up in Dunedin, and there was nothing to do there. I used to watch Shorty Street every night and it was (tragically) one of the only things I looked forward to! But I also did think the show was ridiculous, there were so many bizarre moments happening in each episode, so I started a series where I could celebrate it and also rip it to shreds!
Now your comedy bro James Malcolm has moved to Melbourne, will you continue with the No Homo Queer Comedy nights each month?
Yes! No Homo thankfully lives on, we do it each month at the Basement Theatre and it's an absolute banger of a night with a gorgeous new lineup each time!
What other exciting projects do you have coming up?
I'm going to be doing a bit of a tour around NZ with a new stand up show based around Abandonment Issues with lots of behind the scenes content and secret goss from the show! It should be lots of fun.
The full season of Abandonment Issues is out now on TVNZ OnDemand.