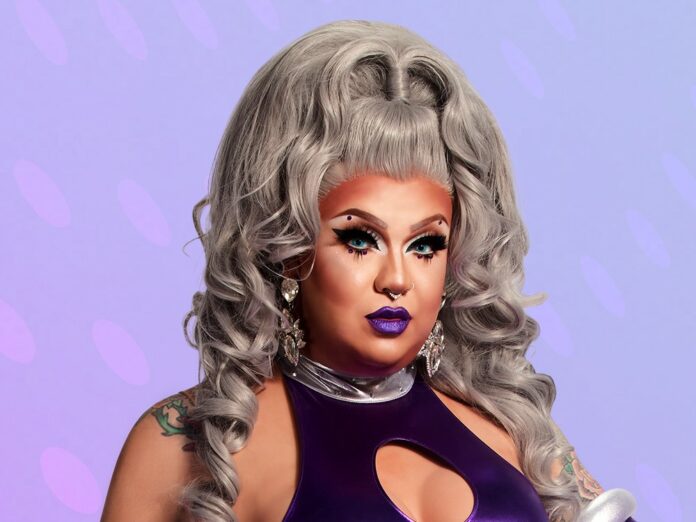 Hailing from all over New Zealand and Australia, 10 queens handpicked by RuPaul herself will compete in Season 2 of Drag Race Down Under. Ahead of the premiere on TVNZ+ on Saturday 30 July, we meet our queens!
With experience performing all over Australia and Canada, can Newcastle queen Molly Poppinz win it all?
When did you first discover drag and what attracted you to this art form? Honestly, it was because of Drag Race. You could say I'm a part of the Drag Race baby boom. I first discovered the show in my late teens when season two was airing and I have watched it religiously ever since, and because of the show, it gave me confidence and passion to start doing drag. But if we are talking very first exposure to drag, it was most definitely seeing Priscilla Queen of the desert on the telly growing up, she can't go unmentioned.
What was your reaction when you found out you had secured a spot on the second season of RuPaul's Drag Race Down Under?
Just screams, gay obnoxious screams, I'm surprised the neighbours didn't ring in a noise complaint. As much as I couldn't believe it, it also made complete sense to me because of the hard work I put in to get to that point. So, it felt great to know that my hard work did in fact pay off but still felt very surreal that I was going to be a Ru Girl.
Why did it mean so much to you to secure that spot?
It meant so much to me, because of the years of hard work I had put in, not only in Australia but also in Canada. Doing it for small town drag, proving you don't have to be from a big major city to have fierce drag, in two seasons there have now been two Newcastle queens and I think that is a huge achievement. So, securing this spot I wanted to do Newcastle proud and prove we really do have what it takes.
Before entering the show what type of challenges did you think you would succeed at and which ones were you dreading?
Before entering the show, and just watching the show as a fan for many years, the challenge I've always loved and wanted to do is a girl group challenge, I love music and writing lyrics. I think my most dreaded challenge would be a design challenge because I don't really know how to sew. Like, yes, I know what you're thinking, is this bitch really going into drag race not knowing how to sew? And the answer is, yes! Yes she is.
RuPaul's Drag Race Down Under Season 2 will premiere on TVNZ+ at 6pm on Saturday 30 July!