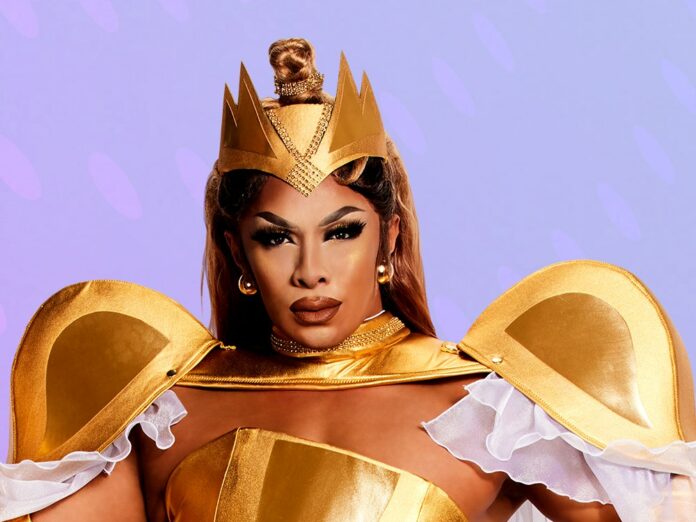 Hailing from all over New Zealand and Australia, 10 queens handpicked by RuPaul herself will compete in Season 2 of Drag Race Down Under. Ahead of the premiere on TVNZ+ on Saturday 30 July, we meet our queens!
Does South Auckland-born, Adelaide-based, Kween Kong, have the crown in the bag?
Where did you grow up and how was growing up for you?
I grew up in Mangere, South Auckland. Growing up was difficult growing up because in general, it's a low socio-economic area, with minimal resources and also at the time no examples of queer, pacific, artists, leaders or thinkers. The media always gave our area a hard rep and I would often feel so unworthy and struggled to dream about things that I wanted to do.
When did you first discover drag and what attracted you to this art form?
I used to watch Buckwheat, Tess Tickle, Bertha and Ribena when I was in my early teens (14) and would sneak into Family on K Road. I always felt safe when I was around the queens so naturally, I became attracted to the idea that drag queens were a safe space for me
Why did it mean so much to you to secure that spot?
I was so excited to be able to represent my communities and be the example of queer pacific excellence that I longed for growing up.
RuPaul's Drag Race Down Under Season 2 will premiere on TVNZ+ at 6pm on Saturday 30 July!