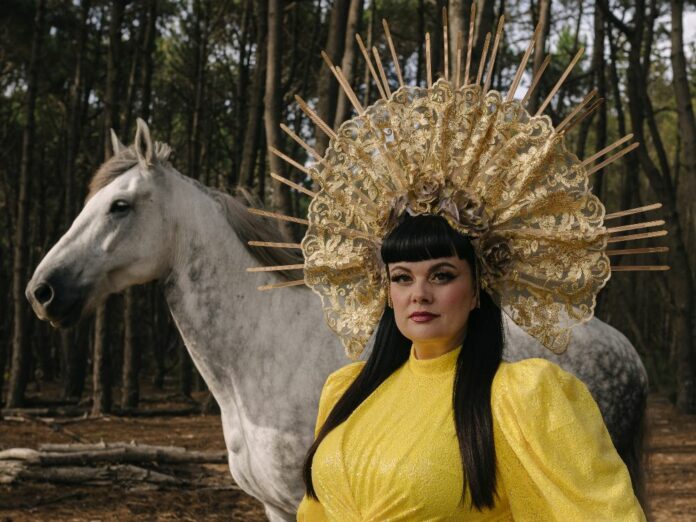 Join the Auckland Philharmonia Orchestra (APO) for a red-hot evening on Saturday 30 July, with award-winning artist Tami Neilson and her Hot Rockin' Band of Rhythm!
Hailed a 'fire-breathing belter' by Rolling Stone magazine, Tami Neilson will bring her rich songbook of hits to life, as well as treating audiences to premiere performances of brand-new songs, exclusively at this show.
Born in Toronto, Neilson has been performing for as long as she can remember, first alongside her parents and brothers in the Canadian country music family band, The Neilsons. From being cradled as a baby in the arms of Roy Orbison, singing with Kitty Wells at the age of 10, and opening for Johnny Cash in her pyjamas at 18, she had already led an extraordinary life before leaving North America in 2007 to start her own family on the other side of the world in New Zealand, where she has resided ever since.
Neilson has forged her own artistic path as a critically acclaimed solo artist and songwriter, ultimately earning wide-ranging applause and myriad NZ-based awards for her booming vocal power and inventive, strikingly personal approach to country, rockabilly, and soul.
With her tireless work ethic, seemingly infinite musical gifts, and subversive songwriting approach, Tami Neilson has already found extraordinary success on her own terms. Now, with the groundbreaking new album KINGMAKER, she is taking her music and message even further, using her one-of-a-kind voice to rattle cages and change the game for those who have been denied their rightful place at the table for far too long.
Experience Tami's music as you've never heard it before, with a full orchestra, including the Silver Scroll winning 'Walk Back to Your Arms' and million-streaming single 'You Were Mine'.
Tami Neilson's Songbook will be performed on Saturday 30 July as part of Elemental AKL at the Aotea Centre. Tickets from apo.co.nz