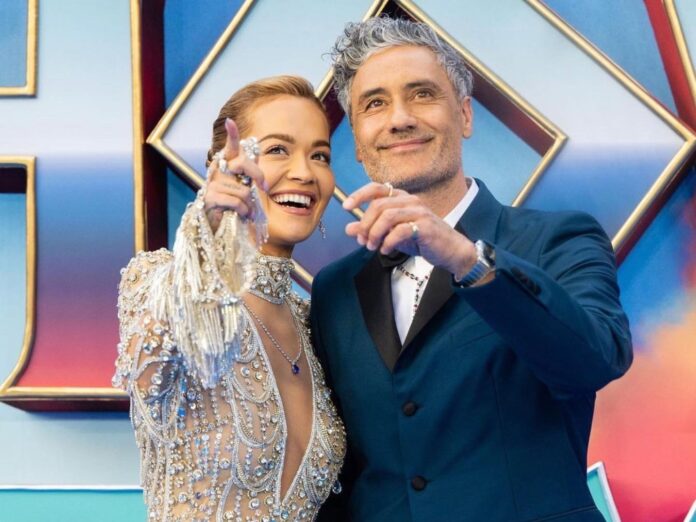 Kiwi director Taika Waititi has opened up about the importance of LGBTQ+ representation in his films, saying "we're all queer" and describing sexuality as a spectrum.
Waitiki, who Described his new film as "super gay", at the director claimed at a screening of Thor: Love and Thunder in London, was asked why so many queer storylines had been introduced into his films.
"We're all queer," Waitiki explained during an interview with Out Magazine.
"Just to varying degrees of where we are on the spectrum, I think. I think, innately, humans have all got some degree of queerness in them," he added.
Waititi also added that he was proud of being able to bring LGBTQ+ characters into his new Thor movie, as well as Flag Means Death.
"With Thor, it's great to be able to finally get Tessa's character, and my character as well, where we're both queer," he explained.
"I mean, I'm just amazed to hear what my friends think of me. I'll be like, 'Hey guys, you're looking at a little gay icon over here,' and it feels really amazing."
While Waititi was able to bring more LGBTQ+ characters into his projects, he also expressed his disappointment at specific cuts being made, notably a queer scene featuring Tessa Thompson's bisexual character Valkyrie from his 2017 Marvel debut, Thor: Ragnarok.
Speaking with the i, Waititi explained that a scene showing a woman leaving Valkyrie's apartment was shot; however, it did not make the film's final cut as it was deemed "too confusing."
Waititi also admitted that the scene should have been more explicit and that "we should have just had her come out and kiss her."