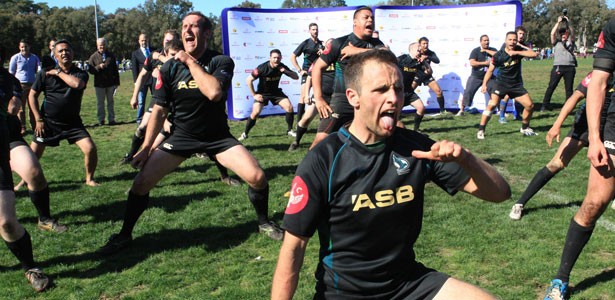 On the heels of the NZ Falcon's gay rugby team winning the Bingham Bowl trophy, organisers ask, "What the NZRU are doing to tackle homophobia?"
express put the question to NZ Rugby's CEO Steve Tew, "New Zealand Rugby has an overall vision of rugby serving to inspire and unify New Zealanders," he told us. Adding,
"We are currently exploring whether we need to take this further with a specific diversity policy as Australia has done recently. We are also continuing to work with relevant New Zealand agencies and our rugby partners in Australia and South Africa to examine other opportunities to promote diversity in rugby."
Tew's comments followed CEO of Australian Rugby Union Bill Pulver attending the Bingham Cup final to announce new policies aimed at addressing homophobia in Australian Rugby, a result that pleased Bingham Cup President Andrew Purchas.
"We wanted to shine a spotlight on the issues of homophobia in sport," he says adding, that later in the year they will be announcing the results of Out on the Fields, a study Bingham Cup commissioned into homophobia in sport."
Next Spring the NZ Falcons will host the Purchas Cup, which is the first time the inclusive rugby tournament has been held outside of Australia.
 Article | gayexpress