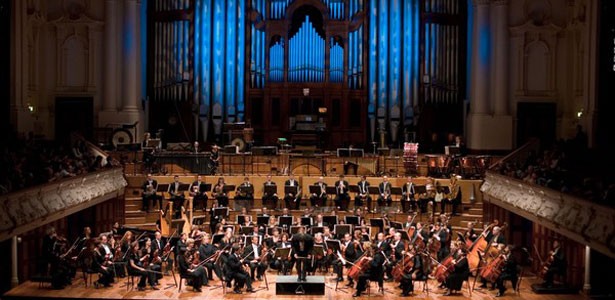 2015's exciting commercial line-up of classical music looks set to be the Auckland Philharmonic Orchestra's biggest selling season ever.
From Holst's The Planets which will launch the season on Thursday 19 February, to Elgar's Enigma Variations on Thursday 18 June and Film Classics on Thursday 22 October, which will feature Barber's Adagio for Strings and Tchaikovsky's Swan Lake Suite – this big bold season seems aimed to draw in as many Classical music news-comers as aficionados.
However there is more to this season than mainstream classics. As part of the Auckland Arts Festival, the concert Water and Light featuring In Paradisum (a new work from APO Composer-in-Residence Kenneth Young) will be a visual collaboration with multi media artist Tim Gruchy. Trumpeter James Morrison will take audience on a journey through Jazz on Thursday 9 April, for his concert Blues to Bebop; while Divas, will see super-talents Anika Moa and Julia Deams perform their songs with full orchestral backing on Thursday 25 June.
A personal highlight for express will be the full performance of Puccini's Turnadot on Friday 3 July. Performing without distracting staging or costuming, the magnificence of Nessun dorma, can be truly appreciated.
For ticket and further details visit www.apo.co.nz.
Article | gayexpress
Article | Oliver Hall.