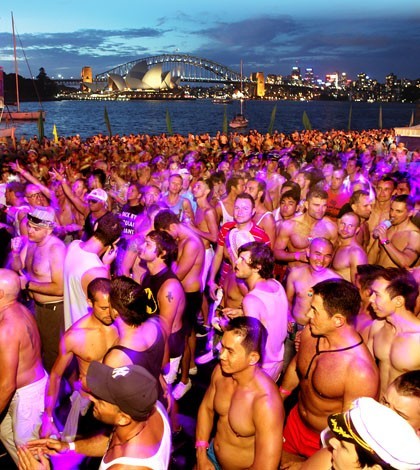 Changes have been announced for the 2015 Mardi Gras Harbour Party after consultation with festival goers. 
Following criticism from attendees that the music at the 2014 open-air event was too "laid back" and that sound levels were too low, Sydney Mardi Gras organisers are promising that next year's event, held on February 28th and located at Mrs Macquarie's Point, will be the "best ever."
Launching 2015's Harbour Party, Mardi Gras chief executive Michael Rolik said the organisation had taken the feedback from "passionate partygoers" into consideration. "We've repositioned the stage to maximise the view of the stunning harbour and make sure no sound gets lost in the crowd," he said.
Perhaps the most significant change however has been the lowering of the price of tickets. Previously, the top priced ticket for the 2014 event was $149. Organisers have now announced a "more affordable ticketing structure" with tickets for the 2015 party starting at $69. However organisers have warned that this new price "won't last."
Among other new additions, there will be a new cocktail bar for 2015, allowing the crowd to sip on a martini or two as the sun sets behind the Opera House before heading to the dance floor.
Promising a more high energy event than 2014, The first details of the line-up for Harbour Party, have also been announced with Mardi Gras favourites Kitty Glitter and Dan Murphy, who will be  joined by remix specialists Bimbo Jones, fronted by the UK's Lee Dagger, with "the hands-in-the-air anthems" of homegrown DJ Du Jour also featuring.
DETAILS: Harbour Party, 3pm–11pm, February 28, 2015; Fleet Steps, Mrs Macquarie's Point, Sydney. Info and tickets: www.mardigras.org.au 
Article | Levi Joule