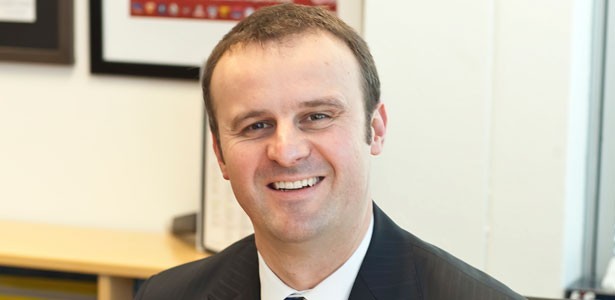 The Australian Capital Territory will have an openly gay first Minister as Andrew Barr is set to be sworn in this morning. 
Andrew Barr was yesterday elected unopposed as the ACT Labor party leader and will be sworn in today.
Barr will become the first openly gay head of government in Australia's history.
41 year old Barr is well known as being a long time supporter of same-sex marriage and has been in a civil union with his partner Anthony Toms since 2009.
Elected to the Legislative Assembly in 2006, Mr Barr was behind the ACT Government's historic same-sex marriage law last year which later overturned by the High Court.
At 2011 ALP national conference, he championed along with Penny Wong a Labor party platform change which made a commitment to marriage equality a part of the Australian Labor party policy platform.
Article | Levi Joule.