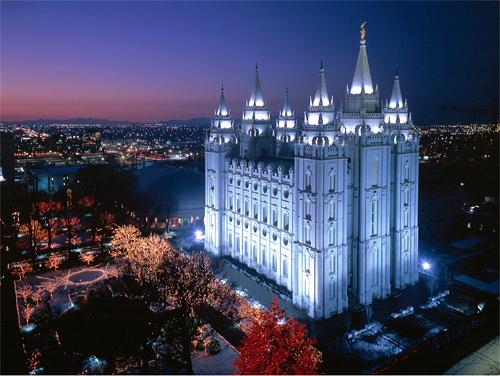 The Church of Jesus Christ of Latter Day Saints has teamed up with evangelical Christians in the United States to ask the US Supreme Court to prevent same sex marriage from becoming legal across the country.
With the United States Supreme Court set to rule on the issue of same sex marriage in coming months, the Church of Jesus Christ of Latter Day Saints (also known as Mormons) have teamed up with a number of evangelical Christian churches to prevent gay marriage from becoming a reality.
Along with the Southern Baptist Convention, the Lutheran Church-Missouri Synod, the National Associate of Evangelicals, the Free Methodist Church – USA and the International Pentecostal Holiness Church, the Mormon Church filed an amicus brief asking to Supreme Court to 'uphold traditional marriage' The Independent reports.
"Notwithstanding our theological differences, we are united in declaring that the traditional institution of marriage is indispensable to the welfare of the American family and society. We are also united in our belief that a decision requiring the States to license or recognize same-sex marriage would generate church-state conflicts that will imperil vital religious liberties. This brief is submitted out of our firm judgment that the Constitution does not require States to take that fateful step," the groups wrote.
This is not the first time the Mormon church has worked with evangelicals to defeat same sex marriage. The two groups worked together in 2008 on California's Proposition 8, with the Mormon church contributing to an estimated 90% of total money spent on the successful ballot initiative which banned same sex marriage in the state.
 Article | Levi Joule.