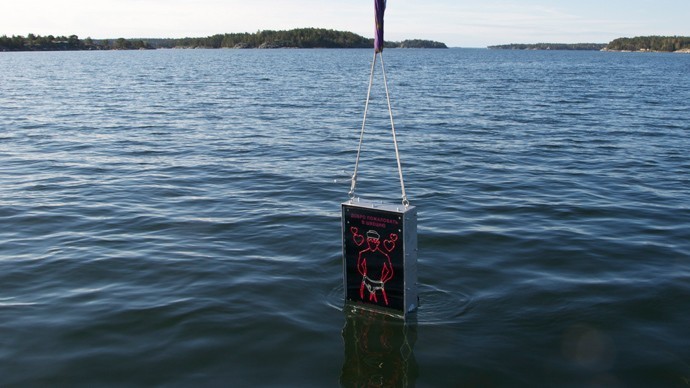 Swedish peace activists have deployed a neon underwater "defense system" which sends out a welcoming message reading "this way if you are gay" in order to fend off the perceived threat of Russian submarines in Swedish waters.
RT.com reports that the animated subsurface neon sign was recently installed off the coast of Stockholm by the Swedish Peace and Arbitration Society (SPAS).
Submarines in the vicinity of the so-called "Singing Sailor" are welcomed by a morse-coded message and captions that state in English and in Russian: "Welcome to Sweden. Gay since 1944," a reference to the year Sweden legalized homosexuality.
https://www.youtube.com/watch?v=KCvQGFzZuWA
The installation of the singing sailor comes after last October, when Sweden scrambled over 200 troops, helicopters and ships on a week long search for a suspected Russian submarine in the waters off Stockholm.
Article | Levi Joule.