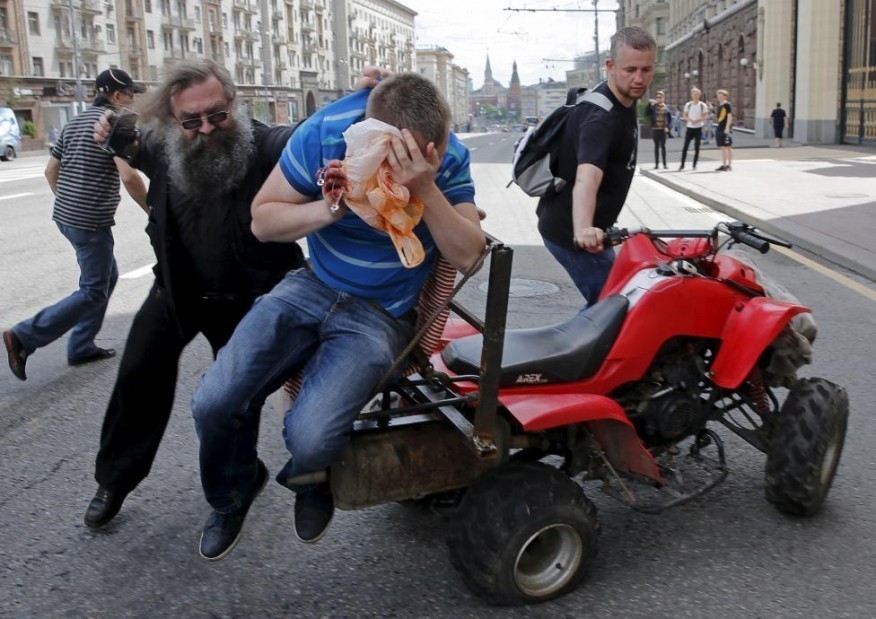 Over 20 arrests were made yesterday in Moscow as police shut down a gay rights rally in the Russian capital.
The arrests were made after authorities  had blocked a request to hold a pride parade for the tenth year in a row, resulting in demonstrators taking to Tverskaya Square.
Reuters reports that Anti-gay Orthodox campaigners also attacked the peaceful activists, before black-clad riot police separated them.
Demonstrators were able to unfurl a rainbow flag for a short time – reading "Make love not war" – but they were also attacked by an anti-gay group before riot police ripped the flag away.
"It is lawlessness of Moscow's and Russian authorities – what is happening here is a complete lawlessness," leading Russian gay rights activist Nikolai Alexeyev said. "We are just trying to hold a peaceful human rights action."
 Article | Levi Joule.