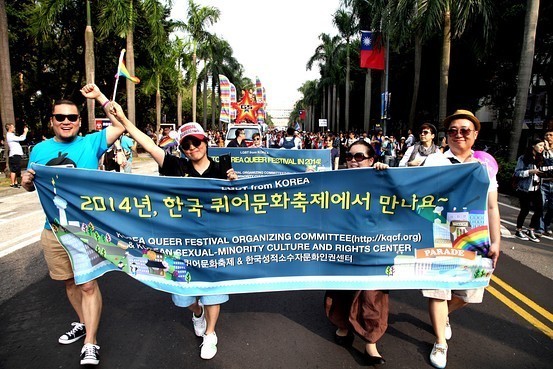 Police in South Korea's capital Seoul have banned a pride march to appease a number of Christian groups opposed to the parade.
Seoul's capital police agency has banned an GLBT pride march scheduled for June 28th.The march was supposed to be the final event in an almost three-week-long Korean Queer Culture Festival, which kicks off June 9.
The parade was effectively banned in response to protests by conservative Christian groups, some of who demonstrated outside City Hall with signs calling the mayor of Seoul the "mayor of Sodom."
Christian groups, including the "Love your country, Love your children coalition," had previously halted a plan for the parade June 13, forcing organizers to reschedule.
The Washington Post reports that the police declared that they would ban the march because the proposed routes overlapped with four other locations requested by other groups – namely the Christian groups opposing gay pride events.
 Article | Levi Joule.