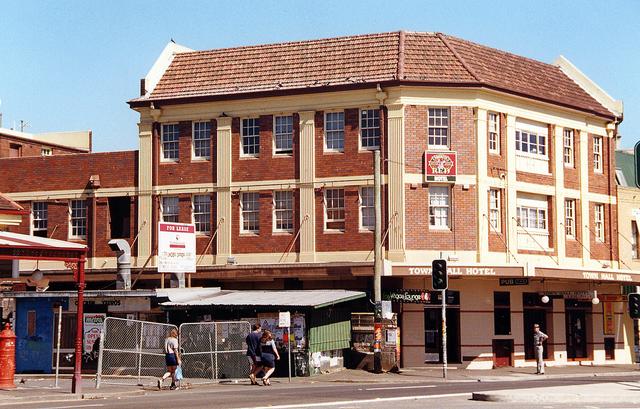 A woman who was allegedly bashed inside the Town Hall pub in Sydney's inner west says she was a victim of transphobia and the pub did nothing to stop the attack from happening.
The Sydney Morning Herald reports that Stephanie McCarthy said she was waiting to perform with her band at the Town Hall Hotel in Newtown on Friday night when she was set upon by up to five men and brutally bashed in what she says was an unprovoked attack.
The attack followed McCarthy being verbally abused over the course of the evening. She says "There was four or five of them following me around, yelling 'faggot' at me."
"One of them kept deliberately bumping into me. I had my ponytail pulled a couple of times." she said.
The subsequent attack left McCarthy with a black eye, bloodied lip and bump to the back of the head,
McCarthy says that the venue then allowed the alleged offenders to get away. "Everyone saw it coming and they did nothing," she said. "And when it did happen, they did everything they could to get them out of there before the police arrived." McCarthy told The Sydney Morning Herald.
Local police are now investigating CCTV footage from the pub  to understand what took place.
 Article | Levi Joule.