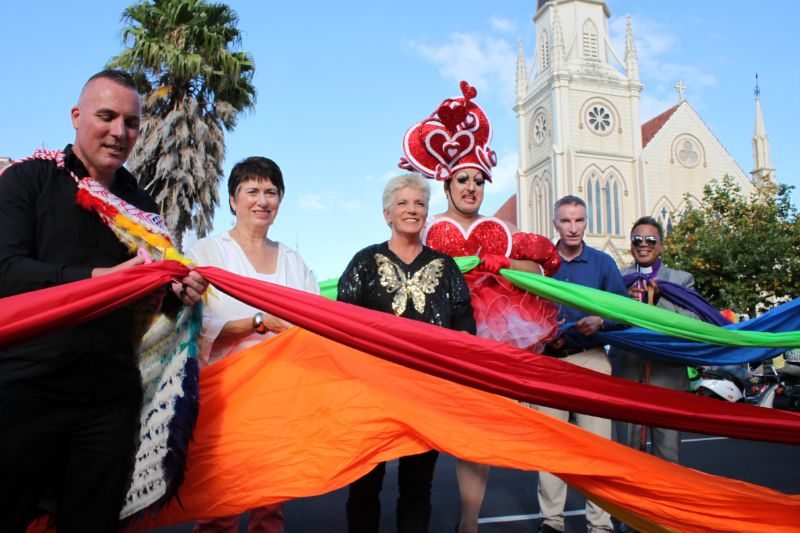 Pride Board members Phylesha Brown-Acton and Shirley Allan have announced their retirement from Auckland Pride today, opening the door for new members to contribute to the upcoming Festival in 2017.
Phylesha Brown-Acton joined the Board in August 2014  while Shirley Allan joined in July 2015. Shirley will be remaining on board as a consultant member of Pride.
Co-chair Kirsten Sibbit says that "we are extremely sad to lose Phylesha and Shirley from the Board. Both have contributed a great deal to the development of the Festival and to ensuring that Pride enhances the wellbeing of the communities that it supports. Phylesha was a hugely valuable voice to have around the Board table and we'll miss her presence and perspective. Shirley brought a great energy with her and had such a strong ability to engage with our communities."
However with the foreword momentum that the Pride Board have gained following two community consultations earlier this year, the appointment of fresh faces to Pride who bring a new skill set to proceedings will undoubtably work in favour of the current trajectory.
According to a recent press release, the Board is seeking "new members who have a passion and enthusiasm for the rainbow communities and an ability to dedicate time to guiding the direction of the Auckland Pride Festival." Sibbet says that the Board believe that the group should "represent our diverse communities [and] we are particularly keen to add to our current representation."
Four sub-commitments have been established with the view of driving respective directions and making recommendations based upon their dedicated areas. These subcommittees include Strategic Planning, Finance and Marketing, People and Culture, and Events.
Two Board Assistants are also being recruited to ensure that the Board remains in sync with the community as a whole.
If you wish to apply for any of these positions, e-mail chair@aucklandpridefestival.org.nz with a cover letter setting out why you would like to be involved and short CV by no later than 29 July 2016.