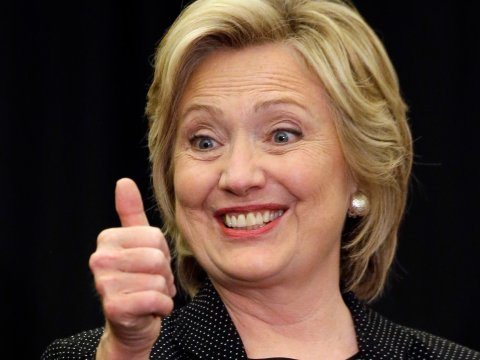 All 12 members of the National Gay Media Association (NGMA) of the USA have officially endorsed Hillary Clinton to become the next President.
The NGMA is a trade association of the USA's longest-serving and most award-winning LGBT+ newspapers, with a combined circulation (both print and online) of over one million readers a week.
What makes this significant is the fact that several members do not usually engage in political endorsements: Windy City Times of Chicago has endorsed once in 16 years, and Dallas Voice has never endorsed in its 32 years.
Tracy Baim, publisher of Windy City Times, and NGMA spokesperson, says "the homophobia, transphobia, racism, anti-immigrant and sexist nature of Republican candidate Donald Trump means that we can't sit on the sidelines this election season".
Clinton is also the first major-party candidate to have written an op-ed column for an LGBT+ publication, saying "if I'm fortunate enough to be elected president, I'll protect the progress we've fought so hard to achieve – and I'll keep fighting until every American can live free from discrimination and prejudice".