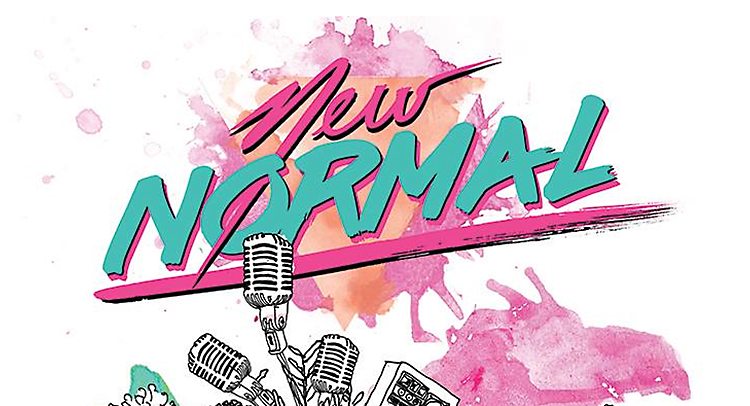 Just when you thought the music festivals were done, Auckland Pride Festival brings you New Normal, a mini-music festival boasting an all LGBT+ line up!
Featuring Randa, rapper and beat maker who has played the Big Gay Out, opened for Grimes and boasts the 2014 VNZMA Critic's Choice Award under his belt; Sydney-based trip-hop singer-songwriter Will Barling aka WCB (whose recent EP release has drawn comparisons to the likes of James Blake), NIKOLAI, a non-binary performing artist who promises to defy all expectations, and DJ Molly, a regular sound-spinner at Little Easy and Lick – as well as more artists to be announced!
With support from Rainbow Auckland and Ponsonby's The Golden Dawn, New Normal is your chance to dance the night away to the rainbow community's best established and emerging musicians and DJs.
We spoke with event organiser Rebecca Coleman-Smith regarding her motivation behind the show:
I wanted to create an event that was accessible to all members of the LGBT+ community. Something that beautifully showcased the talent and skill of the artists in a way that allowed anyone – gay, lesbian, trans, gender-fluid, heterosexual, anyone – to walk in and enjoy their music. New Normal is meant to show everyone that being part of the rainbow community isn't a separation of 'us' and 'them'. Everyone enjoys music, so it seemed a natural fit.
She continues, "Receiving the grant from Rainbow Auckland was incredible. It allowed me to guarantee all the artists a set fee, which is incredibly important to me, and make the shared risk with Golden Dawn for putting the event on a little less 'risky'."
Don't miss New Normal at The Golden Dawn, 134 Ponsonby Road, Ponsonby at 8pm on 24 February. For tickets and more information, check their Facebook event.