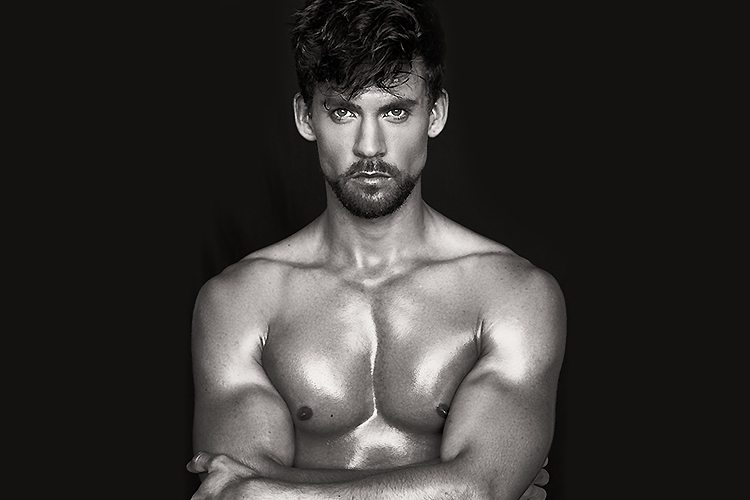 express talks to Kyle Jardine, arguably South Africa's hottest export and cast-member of Joseph and the Amazing Technicolour Dreamcoat.
What made you want to get into theatre?
I was fortunate enough to be exposed and involved in theatre from a young age, from school productions, to watching shows and musicals on our local stages and, of course, the classic musical fi lms. I think the world of theatre has always been a natural calling. It's always brought a sense of joy and fulfi lment into my life. I was inspired by my parents, who always supported me in following my natural inclination towards the arts from a young age.
Knowing I had their backing provided the reassurance I needed to keep going and pursuit this as a career path.
What do you enjoy most about performing?
Performing has always brought a great sense of glee into my life. Th e opportunities it provides to explore other worlds, characters and emotions is something I've always found quite fascinating. I think musical theatre provides a large element of fantasy and escapism for both the performer and audience members, which is quite a magical process. Th e advantage of calling this 'a day in the offi ce' is the cherry on top.
You've been very busy lately! Out of everything you have done, what stands out the most?
I'd say the opportunity to be involved in a multitude of spheres within a busy and growing industry, from theatre to fi lm to dance, the variety keeps it fresh. The opportunity to travel is most defi nitely a high point. However, I think the value of family and loved ones keeps you grounded in a uncontrolled industry.
What does performing in Joseph and the Amazing Technicolor Dreamcoat mean to you?
It's been a privilege to perform alongside some of the world's finest talent, along with a group and generation which is still young, and forming the future of our industry. It's our very own sense of family which is a value that the show echoes.
Joseph is a young dreamer. Do you think it's important to let our youth know that it's okay to dream/be who they want to be?
Th is age-old story most certainly embodies themes that are relevant today – it's a vibrant fresh take for all generations. Th at being said, it still resonates with young and old, and definitely encourages and reminds our youth to be bold, to dream big and to stand up and challenge themselves and the world around them. Joseph persists and stands up for what he believes in and in the end, love wins. It couldn't be a better reflection that daring to be bold in this life comes with challenges, but with even greater rewards.
The show is a great reminder to support one another in a community where bullying and homophobia still exists, quite prominently in social media. Oddly enough it's become quite tolerable in a community that has fought together in generations past, finding ourselves tackling aversion within our own community. It's vital to support one another, come together and steer clear from this behaviour.
Let love win.