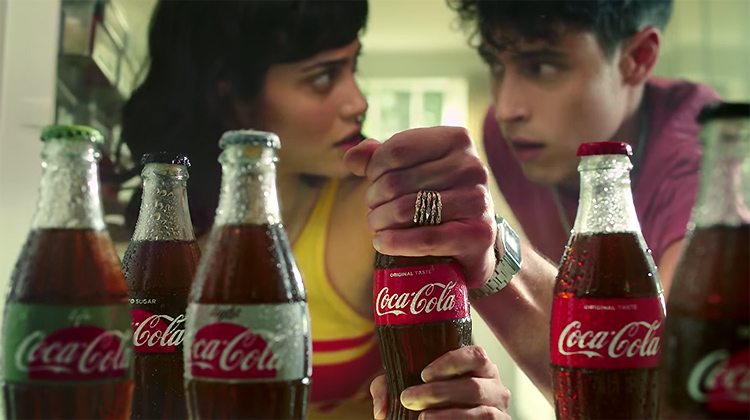 In a new commercial for Coca-Cola's Taste the Feeling campaign, a young woman is shown admiring a handsome boy hired to clean their home swimming pool. Little does she know, her brother is upstairs enjoying the same view from his own window. The advert features a 50's-style soundtrack and plays on classic Americana imagery.
After the siblings longingly stare at the pool boy, both simultaneously decide it would be a good idea to offer him a refreshing bottle of cola. The siblings rush to the kitchen fridge and begin fighting it out to win his affection in an intense sibling rivalry. They finally make it outside with their bottles of Coca-Cola, only to discover a surprising turn of events.
Rodolfo Echeverria, the marketer's VP-global creative, states:
We wanted to position an ice-cold Coca-Cola as the ultimate object of desire, but also tell an emotional, human story – pretty much following the spirit of the campaign to integrate product benefits with emotional brand values… This story also includes a 'wink' that touches on our point of view regarding diversity and inclusion. We are managing our culturally relevant messages organically within our campaign spots not as the main subject of the story but as subtext.
Quench your thirst on the Coca Cola commercial and see who wins, below: