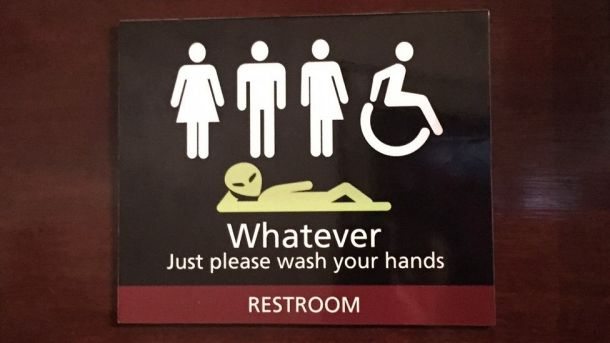 The Regent Theatre in Dunedin has recently installed signs on two of its unisex-accessible toilets, but they aren't quite what you would have imagined…
The new sign shows four figures – a female, male, gender non-specific, and someone with a disability – across the top, and then a new addition of a green alien lying below all figures.
The sign reads "Whatever, just please wash your hands".
Hannah Molloy, Marketing Manager for the theatre, says that they decided to put up the new signs last week after Theatre Director Sarah Anderson was inspired to get the signs made.
Reactions have been "97% positive" said Ms Molloy.
It was not meant as an insult, however, but meant to make it "really obvious that there is a restroom for everybody" she says.
"Coming to see performing arts should be a fun, exciting, magical experience. It's taking any pressure points off for people, making sure people have an enjoyable time," she said.